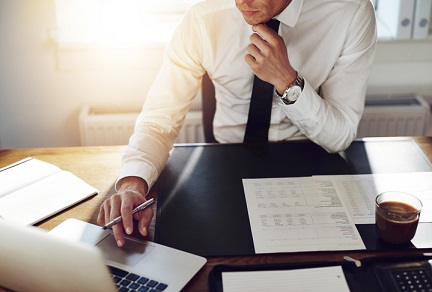 TD Bank Group, the holding company of Toronto-Dominion Bank and subsidiaries, introduced a mortgage concierge service as the newest feature of its mobile banking app.
The app uses geolocation technology to link prospective homebuyers with nearby mortgage specialists, allowing them to receive local mortgage advice.
"Our mortgage concierge service is a great example of how we are focused on developing connected and personalized experiences for our customers that add value and help them achieve their personal financial goals," said TD Executive Vice President and Chief Digital and Payments Officer Rizwan Khalfan.
Prompted by a recent company survey that revealed a negative perception around buying a home, TD is attempting to address the needs of their customers by providing an easier experience in exploring a mortgage.
The survey saw more than half of the respondents (56%) indicate that they are "anxious and afraid" they will miss a crucial step in acquiring a property. 24% of those polled said that the process stressed them out, while 21% admitted that they are overwhelmed.
"Our goal is to help our customers be better informed about the home ownership process and to support them along the way. We envision creating more services that will help us connect with our customers where and when it's most convenient for them," said TD Vice President for Real Estate Secured Lending Marc Kulak.
"Part of our vision includes offering new, digitally-enabled platforms so customers can ask questions and receive real-time, in-the-moment updates about everything that relates to buying a home, from the status of their mortgage application, to answers to questions like: What type of mortgage should I get? How much do I need to save for a down payment?"
The service is powered by Canadian fintech company Flybits, and uses the company's cloud-based intelligence platform to pair location-based data from a customer's mobile device with real-time information including the location and contact details for TD mobile mortgage specialists.
Related stories:
Toronto-Dominion is now Canada's premium bank
Backlash of PM Trudeau and Us Pres Trump's rift felt in Canada