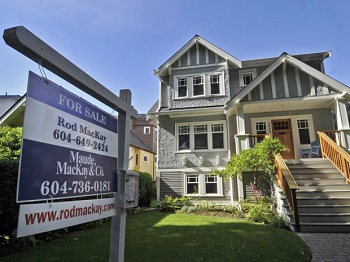 New figures from the Toronto Real Estate Board show an increase in new listings, up 7.8 per cent from a year ago. The issue though, is still one of demand.
The extra homes for sale won't cover the high demand in the city, which has pushed prices up 8.6 per cent in a year.
The typical June slowdown isn't happening due to the weather-related delay in the annual sales frenzy and we may not see a slowdown until later in the summer.
It's good news for sellers who may increasingly find a bidding war on their property, but for those wanting to buy while interest and mortgage rates are favourable; it's a frustrating time, which will be only slightly eased by the increased listings.