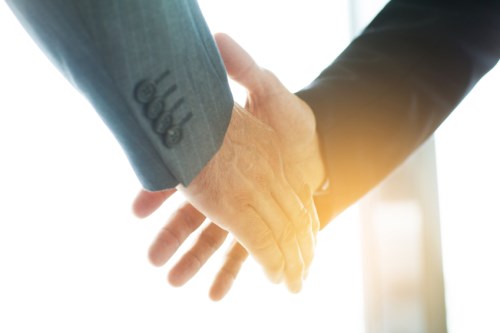 Toronto-Dominion Bank (TD) recently announced that it will acquire institutional asset manager Greystone Capital Management (GCMI) for a net purchase price of $792 million, including $730 million of enterprise value and approximately $105 million seed capital, as well as other net adjustments.
Under the move, shareholders of GCMI were reported to receive 30% of the net purchase price in TD common shares, with the remaining balance payable in cash. GCMI shareholders on the other hand, were given the capacity to take up to 20% of the net purchase price in TD common shares, for a maximum of 50% TD share.
With Greystone's diversified portfolio, TD Asset Management (TDAM) will become the largest money manager in Canada.
"At TD Wealth, we continually look for opportunities to strategically grow our North American business to offer clients a superior wealth management experience," said Leo Salom, Group Head, Wealth Management and TD Insurance, TD Bank Group. "Greystone's leadership in alternative investments is a perfect complement to TDAM's traditional investment products. Their robust suite of proven alternative and traditional investment solutions, combined with the scope and strength of TD's existing offerings, will provide clients with compelling solutions to enhance their current portfolios."
Greystone, meanwhile, will be joining with a company that matches its core values, and shares many of the same views regarding employee culture and long-term investment philosophies.
"Joining forces with TD will add tremendous value to Greystone clients interested in expanding and diversifying their investment portfolios," said Robert Vanderhooft, Chief Executive Officer and Chief Investment Officer of Greystone.
With this deal, TD will absorb Greystone's $36 billion in assets and add to their existing $357 billion, bringing the total to approximately $393 billion assets at TD.
"This acquisition is an exciting step for TD Asset Management. Greystone's high quality team will bring its strengths in fixed income, equities and real asset investing to TD and will provide our institutional business with an enhanced set of capabilities," said Bruce Cooper, CEO and CIO, TD Asset Management. "The compatible cultures and investment philosophies shared by TD and Greystone will allow our organizations to build on existing strengths, broaden our expertise, and offer better, more comprehensive investment solutions for our collective clients, including the opportunity to work together to launch a global real estate fund."
TD's purchase of GCMI is subject to the receipt of regulatory approvals and satisfaction of other customary closing conditions, and is set to close in the second half of this year.
Related stories:
TD Bank app now offers mortgage consultation
JLL Canada banks on tech to galvanize the real estate market