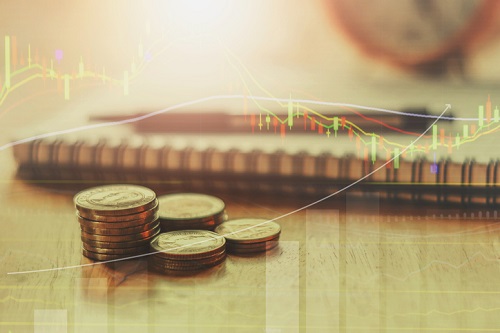 Trade wars in the Canadian market intensified after Toronto-Dominion (TD) Bank's shares hit a new high on Wednesday, closing at $76.74, and left the Royal Bank of Canada on the losing side with its usual share level of $100.44.
Toronto-Dominion's revenue grew more than twice its biggest competitor in 2017, tainting the 10-year premium reputation of Royal Bank shares, according to Bloomberg.
The value of Royal Bank's stock, which is measured by stock price to book value, has been significantly higher than any other bank over the last ten years. However, TD shares grew 18% in 2017, much higher than 7.1% growth the Royal bank saw, and higher than the eight-company S&P/TSX Commercial Banks Index, which grew 8.8% over the same period.
Additionally, Royal Bank recently lost its title as Canada's biggest bank – to TD, naturally. While Royal Bank is still ahead in market value, the lead is diminishing.
Given Royal Bank's position as the country's largest mortgage lender – Royal held 16% market share when the housing market began slowing down – you could explain the bank's downward trend as an example of what happens when a market slows and debt-burdened consumers started to pull back on loans in response.
Barclays Pl analyst John Aiken opts for a different perspective, saying that it is not an issue driven by Royal Bank 'operations but by the sentiments of investors regarding Toronto-Dominion's strategy in US.
"You look at the resurgence of TD and we've seen some strength in their U.S. operations, which will always get people excited. The market believes that TD's growth in the U.S. should be stronger over the next little while than at Royal."
The country's two largest lenders in the local lending market do indeed have different strategies for the United States. Royal Bank's U.S. strength depends on its capital-markets department located in New York and a wealth-management operation that houses City National.
Toronto-Dominion, meanwhile holds on to its U.S. retail banking since 2005, disbursing $17 billion to create a branch network from Maine to Florida.
Related stories:
New OSFI directive to guard banks against domestic risks
Home market shows signs of stability after Toronto sales rebound