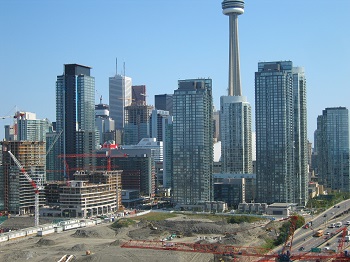 A builder of luxury condos from the U.S. considered and dismissed expanding into Toronto due to the high level of investment property in the city.

Toll Brothers CEO Douglas Yearley said his company was thinking of entering the market three years ago but found that a high percentage of properties were being bought by investors who planned to sell the property on.

Yearley says that large scale 'flipping' of properties is what causes a bubble. That said, he believes the company made a mistake by not getting into Toronto.