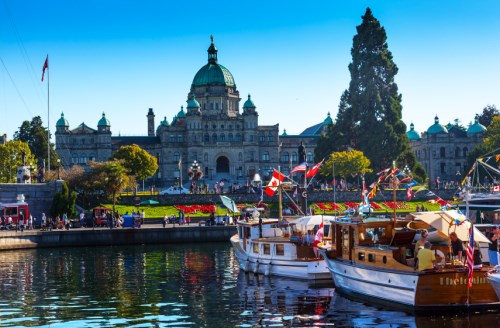 by Kay Rivera
Victoria, British Columbia holds the top spot as the hottest luxury market , according to the 2018 Luxury Defined report by Christie's International Real Estate.

The city topped the list after an influx of buyers from the United States and China boosted sales rates that competed with neighbouring markets such as Toronto and Vancouver, according to Christie's.

This follows a reenergized global economy stock market strength and rising consumer confidence . After slow growth in 2016, sales of international luxury homes hiked in 2017, recording the most impressive growth rate in three years at 11%.

Worldwide sales of homes that cost more than a million dollars in primary housing markets grew 10% year-on-year, the strongest annual gain for the luxury housing segment recorded in the last three issues of Luxury Defined.

"There are a number of tailwinds for the luxury residential real estate markets, including buoyant equity markets and a relatively stable global economy," shared Dan Conn, CEO of Christie's International Real Estate.

It is also important to note that less time was needed to sell these luxury properties given the limited stocks and high demand.

It was said that the average time it took to sell a luxury property in Victoria last year was only 32 days, down from 41 days in 2016. Comparing it to more than 80 luxury housing markets worldwide that were sold in an average of 190 days in 2017, down from 220 days in 2016, Victoria is, now, one of the most fast-paced markets in the world.

Also included in last year's list after Victoria are San Diego and Orange County, Calif., followed by Washington D.C. and Paris.
Related stories:
Toronto, Vancouver rank among "Prime Global Cities"
Spring sales down in Greater Vancouver's luxury market