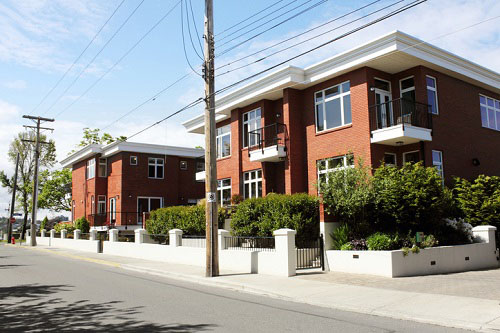 The recent Royal LePage House Price Survey and Market Survey Forecast showed that the aggregate price of a home in Victoria increased 5.3% year-over-year to $659,685.
The median price of a two-storey home rose by 0.6% year-over-year to $863,206, while the median price of a bungalow and condominium increased by 8.2% and 8% year-over-year to $730,872 and $488,513, respectively.
Sales in the region, on the other hand, were down compared to figures in 2017. The slowdown was linked to the new federal mortgage stress test rules, along with the struggle of potential buyers in British Columbia to measure the impact of the recently proposed speculation tax. Implemented to create affordable housing, the tax is taking its toll on Victoria's housing market.
"Canadians who purchase in Victoria for their university aged kids or those that pre-purchase for their future retirement are mostly staying away until they see the effects of the speculation tax," said Jay Rockwell, managing broker, Royal LePage Coast Capital Realty. "Victoria is a place where many Canadians like to 'winter' but now they are very concerned with how this tax will affect them. The new tax coupled with the new rules in the Residential Tenancy Act will make it near impossible for these people to come away unscathed."
Rockwell added that diminished purchasing power due to the new mortgage rules led to a decline in sales volumes in the single family dwelling market. Multifamily sales volumes, meanwhile, benefitted from the shifts.
While inventory has slightly surged, levels are around 40% below the 10-year average.
Royal LePage said that home prices are expected to continue increasing in the next quarter but at a more modest rate if the inventory remains growing.
At a national level, price hikes slowed across Canada in the second quarter of 2018, mainly because of the softness in the Greater Toronto Area (GTA), where a lot of regions have experience year-over-year price drops.
"It was a spring market that never blossomed," said Royal LePage President and CEO Phil Soper. "As anticipated in our original 2018 forecast, the new federal mortgage stress-test measures slowed the market to a standstill in much of the country, as some families adjusted their expectations in a world with lower borrowing capacity, and others not impacted by the OSFI regulations moved to the sidelines, adopting a 'wait and see what happens to home prices' approach."
The Royal LePage National House Price Composite, collected from proprietary property data in 63 of the nation's largest real estate markets, revealed that the price of a home in Canada increased 2.% year-over-year to $613,968 in the second quarter of 2018.
When broken out by housing type, the median price of a two-storey home climbed 0.8 %year-over-year to $720,504, while the median price of a bungalow grew 1.8 %to $512,979. Nationally, condominiums posted a higher rate of appreciation when compared to the detached segment, surging 8.1% year-over-year to $435,421.
Moving forward, Royal LePage is foreseeing an uptick in home price hike in the third quarter and expects that the aggregate price of a home in Canada will rise 1.9% within the next three months.
"The market has begun to absorb and adjust to the new realities; we expect an uptick in sales volumes and prices during the second half of 2018," Soper said. "The fundamentals have not changed. The economy is strong and unemployment is very low. We face shortages in our major cities, with many more people looking for homes than the market has available for purchase or rent. Upward pressure on prices will likely return to most markets this quarter."
Related stories:
Montréal is the new go-to home market for Chinese buyers
Expensive Vancouver housing market limps in June