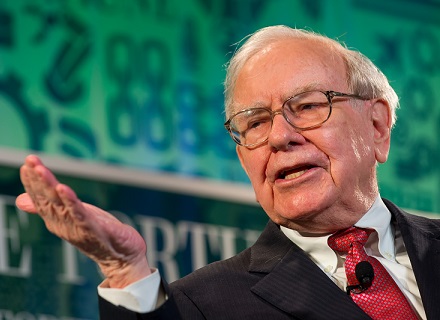 Business magnate Warren Buffett's deal to back Home Capital Group does more than just support a struggling mortgage lender; it's also a vote of confidence for a housing market that investors, property analysts, and global ratings companies have long decried as a bubble ready to burst.
Buffett's Berkshire Hathaway is purchasing a 38% stake in Home Capital for an estimated $400m. The Omaha-based multinational conglomerate holding company is also providing a $2bn line of credit to backstop Home Capital. With the deal, Buffett is wading into a housing market that's been dismissed as being overvalued and overleveraged, with home prices in Toronto and Vancouver soaring as household debt hits record levels.
"[Naysayers] have been dissing our banks and dissing our real estate market for years because we didn't go into the can the way the Americans did in 2008 to '09, and they've been waiting for a collapse in our markets," said Ross Healy, chairman of Strategic Analysis Corp., an independent capital markets research firm.
Healy is a Home Capital investor who bought shares when they dipped to $6 in May. "Am I concerned about [the collapse]? Nope. So thank you, Warren Buffett."
Home Capital became a poster child of everything that was wrong with the Canadian housing market after it was accused by regulators in April of misleading investors about mortgage fraud. This sparked a run on deposits and raised concerns that its troubles would be the catalyst for the collapse of the housing market. Organizations, such as Fitch Ratings and the International Monetary Fund (IMF), have already warned that the market is due for a correction.
Buffet's high-profile equity investment and credit line for Home Capital suggest he's not betting on a collapse any time soon. He's also making a killing at his risky investment, buying shares at a 33% discount and making 9% interest on any tapped portion of the loan.
"Home Capital's strong assets, its ability to originate and underwrite well-performing mortgages, and its leading position in a growing market sector make this a very attractive investment," Buffett said.
He joins a lengthy list of investors who've examined Home Capital's assets and have seen potential, even amid the housing-market risk and run on deposits. Home Capital has drawn interest from the likes of Onex, Catalyst Capital Group, and Brookfield Asset Management.
Home Capital is also in discussions with Canada's major banks about refinancing its existing line of credit with a Canadian pension fund.