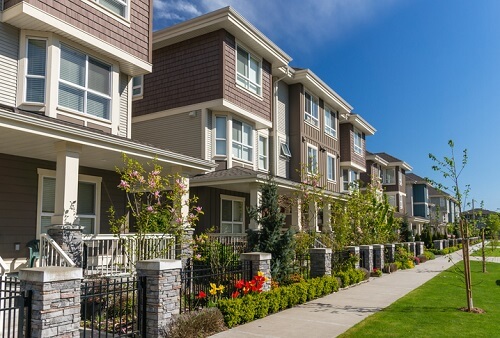 Royal Bank of Canada (RBC) Housing Affordability Measures revealed on Tuesday that the cost of purchasing a home in Vancouver has hit an all-time high in the first quarter of 2018.
CBC News reported that housing affordability in Canada's most expensive market, Vancouver, is at "crisis levels." RBC's study indicated that the continued home price hike and higher interest rates are "slamming" ownership charges again
According to the study, it would take almost 88% of Vancouverites' household income to buy a home in the area, while Torontonians would need to commit over 74% of their income to afford the cost. The figures are significantly higher when compared to the national average of about 48% of household income and less than 44% in other major cities such as Montreal and Calgary.
"Affordability is a major issue in two of Canada's largest markets. It's at crisis levels in Vancouver and poses a tremendous challenge for many Toronto-area buyers despite improving in the past two quarters," said Robert Hogue, senior economist at RBC Economic Research.
Hogue added that higher interest rates drove the housing cost surge in all markets across the country. For Vancouver, he pointed out that it was due to the "re-acceleration of home prices" during this year.
Tighter rules and credit conditions had been introduced by both regulators and the government over the last two years in Vancouver, but these had a limited effect on increasing prices. According to the Real Estate Board of Greater Vancouver, the standard price for a home in Greater Vancouver even grew to a record $1,094,000 in May.
CIBC Capital Markets Deputy Chief Economist Benjamin Tal said that the measures offered by regulators and the government are not capable of fixing the long-term problem. He suggested instead that an increase of supply will make a difference in the country's housing affordability.
"The focus on all kinds of things like foreign investment and stuff. All those things are good, but they impact things only at the margin," Tal said. "The number one issue is really supply, and nobody is dealing with it. In fact, it's getting worse."
As a concrete solution, Tal proposed to push for a rental market especially in Vancouver and Toronto. "At this point, in terms of rental control, we don't have much of a supply, because there is no purpose-built. Not just condos, but purpose-built apartments — so we need to change the way that we think about the rental solution."
Related stories:
Central bank's interest hike almost certainly coming in July
Canada has a two-way tie for two 'most expensive city'