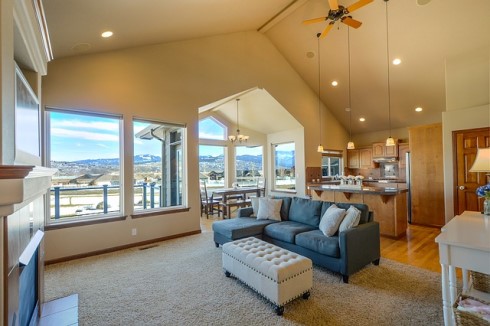 The average homeowner in Metro Vancouver is worth more than anywhere else in Canada due to the high value of real estate.
According to census research from Statistics Canada, the average homeowner was worth about $435,000 in 2016.
Scott Hannah, president and CEO of the Credit Counselling Society, said this doesn't mean every homeowner in the region is debt-free.
"It really depends on circumstances in life. For example, those of us who may be looking to perhaps move and re-locate to a less expensive place, it may put you in a better position," he told News 1130. "But for the vast majority of us who plan on living in our houses — it's our home and we plan on staying there — we really should be… taking a very conservative approach.
Also read: Why you shouldn't ignore your HELOC debt
"Just because my home has gone up $100,000 or $200,000, if my circumstances haven't changed dramatically — in terms of my income and other assets — I need to be careful… and resist the temptation to take on additional debt."
While it is possible to take on additional debt based on the net worth of one's home, homeowners can run into trouble if they have equity in their homes but aren't able to meet their monthly expenses based on their current income.
Hannah admits that for many people, buying a home initially means devoting much of their income to settling the mortgage. However, at some point, people need to get serious about saving for retirement.
"It comes a lot quicker than what they expect and if they don't take steps to address that, they may find themselves needing to sell that home at one point in the future," he said.
"If you're counting on your home to finance your retirement and taking a lot more debt when your income is lower, you're putting yourself in a very precarious position and people need to balance this and not forget about other forms of savings as really a determining factor in terms of managing their affairs in the future."