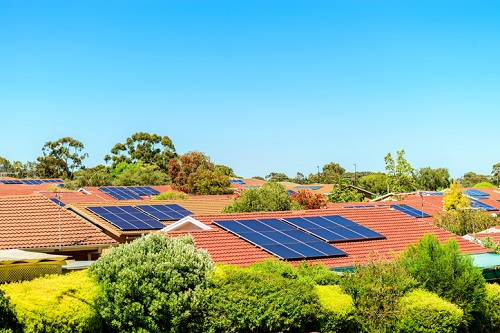 Natural Resources Canada announced a $374,830 investment in an effort to promote energy efficiency in the country.
The amount is intended to help homeowners bring their home energy use to the net-zero level.
"Energy efficiency is one of the quickest and cleanest ways Canadians can join the global low-carbon movement, said Bernadette Jordan, Member of Parliament for South Shore–St. Margarets.
"The most important gains will come from the creation of good, middle-class jobs and from the reduction of harmful greenhouse gas emissions, reaffirming that economic growth and the environment go hand in hand," she added.
Entitled the Clean Net Zero Program, the initiative aims to help homeowners complete deep energy retrofits. By upgrading homes, it is expected that Canadians produce as much energy as they consume on an annual basis.
The program attempts to resolve cost issues that, sometimes, impede retrofitting of homes. For reference, the Town of Bridgewater and LaHave River Credit Union are offering financing options to those who qualify.
Part of the project is helping residents in Bridgewater and Lunenburg make their homes more comfortable and more cost-effective to maintain.
Further, homeowners receive home evaluations based on Natural Resources Canada's EnerGuide tool to identify upgrades that can improve energy efficiency.
"Through Canada's national energy dialogue, Generation Energy, Canadians made it clear that reliable, affordable clean energy solutions are not a luxury but a necessity for Canada's low-carbon future. We will continue to support clean energy initiatives that create jobs, support investment and industry competitiveness, advance our clean future and help realize our global climate change goals," Natural Resources Canada noted in the disclosure.
The project is in collaboration with the Clean Foundation.