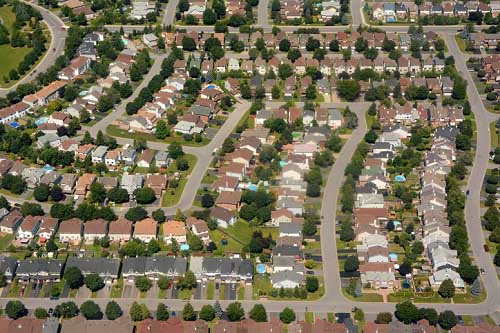 A recent study from anti-poverty group ACORN Canada found that the city of Toronto would be wise to alter its definition of affordable housing so that people with low income can afford to live in the city
At present, Toronto defines affordable housing as at or below the average market rent (AMR), CBC News reported. For this year, that amounts to $1,202 covering a one-bedroom apartment and $1,426 for a two-bedroom. In the case of people who are moving and attempting to begin a new lease, it may cost hundreds of dollars more per month.
"We are in a disaster; we are living a crisis," said Alejandra Ruiz Vargas, a member of ACORN Canada.
The ACORN study revealed that from 2014-2017, nearly 40,000 new rental units were built, but only one in 40 were affordable housing. Only one in 400 new ownership units, on the other hand, were counted as affordable.
Additionally, rent prices inched up by 20%, while median household income hiked by five percent from 2005 to 2015.
Ruiz Vargas shared the story of Mari-Anne Spagnola, 63 years of age, and has a heart condition. She gets about $1,200 from her disability cheque, but her bachelor suite is priced almost $900 a month, which means she's had to sacrifice her medical needs.
Situations like Spagnola's further motivated ACORN Canada to urge the city to change its definition of affordable rent to 30% of one's income before taxes – the definition already used by the federal and provincial governments.
"The group wants the mayor and city council to increase the city's supply of what it calls 'deeply affordable units' and also ensure the affordable housing definition serves low and moderate income tenants," according to CBC News.
The director of the city's Affordable Housing Office agreed with the problem and called it "severe."
"A lot of people are kind of feeling stuck within the housing system and that's not a good thing," said Sean Gadon. "They should have more choice; they should have more opportunity,"
He mentioned the Open Door initiative, which drives developers to build new affordable housing, and resulted to an addition of about 3,300 units over the past three years. However, such units are only considered "affordable" using the city's current definition, which ACORN Canada is aiming to change.
Gadon said the city doesn't have enough returns to pay for programs that would allow for lower, subsidized rents. He hopes the upcoming federal housing strategy and possible initiatives from the new Ontario government will somehow address the housing cost issue.
Related stories:
Why homes are nearly unaffordable in Canada
Bank activity drives local debt sales to record $63.8 billion