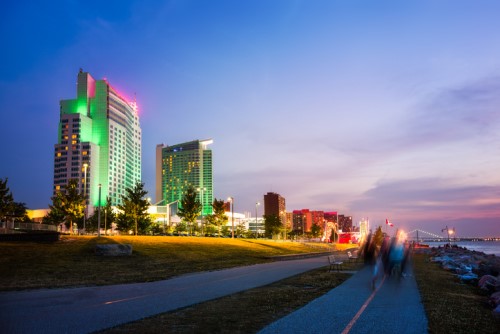 Real-estate company Point2Homes' latest survey revealed that home buyers can purchase an average of 4.3 bedrooms for $500,000, the best bang for your buck across Canada, as reported by Windsor Star.
"I'm not surprised at all," said Daniel Hofgartner, President of the Windsor-Essex County Association of Realtors (WECAR). "We've been the most affordable city to buy a house in for a long time. Of course, we're now seeing great returns so I don't know if that survey will be the same a year or two from now."
According to WECAR, the standard Windsor house price is now just over $289,000, although it reached above $303,000 in June, when home sales amounted to $191.3 million.
"The last couple of years we have been seeing 10 to 15% increases in home prices, which we've never seen," Hofgartner said. "There are more buyers right now than we have homes for sale. That's why you're seeing multiple offers and people out-bidding each other to buy a house."
Hofgartner cited higher migration rate, affordability, and a heightened perception that the city is a great place to retire as some of the reasons why Windsor was becoming more attractive to homebuyers.
Vancouver, meanwhile, was named the least affordable city, with $500,000 netting only one bedroom on average. "The survey was based on the national average home price of $495,100, which buys an average of 3.3 bedrooms across the country," the Windsor Star reported.
According to the Point2Homes survey, Ontario was recorded to offer the widest range of prices, with Richmond Hill and Vaughan listing just 1.9 bedrooms for the same amount of money, compared to 4.3 in Windsor.
It is important to note though that not every Windsor home is a bargain.
"Depending on location and amenities, home prices can vary wildly for the same number of bedrooms," the Point2Homes survey stated. "Even in Windsor, which is one of the most affordable markets among Canada's top 50 largest cities, with a local (average) home price of $303,183, four bedrooms can come at as little as $189,000 or as high as $1,888,000."
Generally, Atlantic Canada and the Prairie Provinces have the most affordable markets in the country.
In the six most expensive cities in the country, the national average home price won't even net you two bedrooms. The best deals, after Windsor, can be found Terrebonne, Que., which has an average of 4.2 bedrooms per $495,100, and Sherbrooke, Que., with 4.1.
Related stories:
Canada has a two-way tie for two 'most expensive city'
Why homes are nearly unaffordable in Canada