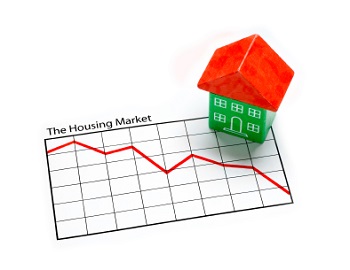 It's a phrase that fills Canadians and those of us involved in the housing market with dread, but could a market crash actually create benefits?
Portfolio manager David Kaufman suggests that, with the exception of older homeowners looking to downsize, most people would be better off following a correction of the market.
The reasoning, assuming a 20 per cent drop in prices across the board, is that young first-timers would need a smaller down-payment and a smaller mortgage and those in their 30s looking to upgrade would find their dream home drops in value more than their existing one, making it more affordable. Empty nesters looking to downsize would of course be facing the reverse situation.
In reality there would not be a flat rate decrease and Mr Kaufman draws the conclusion that the best scenario is for a housing market that is in line with inflation.