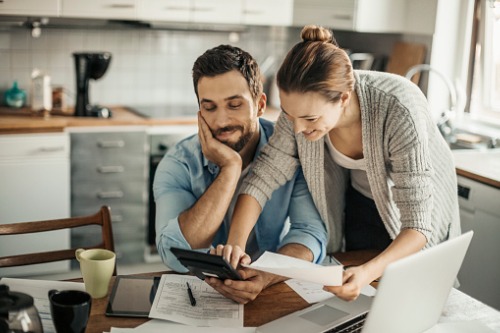 Canadian borrowers are becoming increasingly worried about their finances, with around two in three struggling to save or invest money while paying down their debts, according to a new study by Scotiabank.
On average, Canadians spend around two hours a day thinking about their finances. Those in the 18-35 age group worry about their financial health the most.
The level of worry also depends on income level — households making under $50,000 are worrying an average of 2.25 hours a day. Those who make $100,000 or more spend just over an hour contemplating their finances.
"Many Canadians are feeling rudderless when it comes to managing their finances, as they try to balance savings and spending, while paying down debt," said D'Arcy McDonald, senior vice president for retail deposits, investments, and payments for Scotiabank.
While they are open to seeking trusted sources of advice and support, roughly 67% of Canadians said they are overwhelmed with the information currently available to them. Despite being tech-savvy, around three in four millennials appear to be astounded with the resources they can utilize to manage their finances.
McDonald said Canadians face some degree of financial stage fright from all the overwhelming options for saving and investing their money.
"Canadians can spark change and energize their finances starting with a few simple steps, like meeting with an advisor and creating a weekly budget," he said.