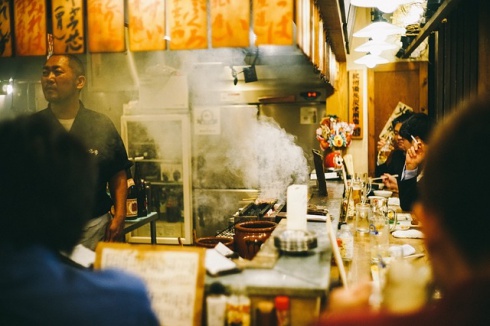 If $45bn in foreign-owned Metro Vancouver housing represents just the "tip of the iceberg," then Andy Yan, director of Simon Fraser University's City Program, is worried about what lies below the surface.
Yan has spent the last three weeks performing deep analysis into the gigabytes of raw data on Vancouver property ownership, released in December by Statistics Canada. His analysis revealed that the kinds of condos sought by and sized for Vancouver families also appear to be highly sought after by high-net-worth foreigners looking for a financial safe haven.
While some real estate pundits maintain that local demand is what drives Metro Vancouver's housing market, others say the new figures reveal a level of foreign property ownership high enough to place substantial pressure on pricing.
Although last month's StatsCan report represents a big step towards understanding foreign property ownership in Canada, it still doesn't capture the full picture. Haig McCarrell, director of Statistics Canada, told Postmedia last month that the initial data release didn't include crucial elements, like condo pre-sale contracts or properties owned by foreign-controlled companies.
"You're seeing the tip of the iceberg right now, quite frankly," McCarrell said.
"If that's the tip of the iceberg, I just hope we're not on the Titanic," Yan responded.
Yan's analysis indicates that while the rate of foreign property ownership is as low as 1% in some pockets of Metro Vancouver, it exceeds 20% in others.
Of all the City of Vancouver condos worth $1.5m or more, regardless of when they were constructed, at least one in five were owned by foreigners (i.e. people whose primary residence is outside of Canada, regardless of immigration status or citizenship). Richmond and Coquitlam were found to have similar rates.
A 20% proportion of foreign ownership of higher-value condos is "a very high number" by international standards, and enough to "drive up housing prices for local residents," said Manuel B. Aalbers, associate professor of urban and economic geography at the University of Leuven in Belgium.
"There are very few, if any, other cities where the numbers are this high," Aalbers said, following a review of Yan's findings. "Even a much smaller number—say five per cent—would already impact housing prices significantly."