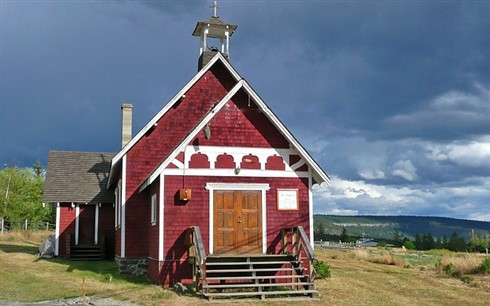 In contrast to the strained affordability in Vancouver, homeownership in northern British Columbia remains relatively affordable, according to a new report from the BC Northern Real Estate Board (BCNREB).
The average price of a single family home sold in northern BC last year was roughly $290,000, while the typical Vancouver single detached house averaged more than $1.5m. And while Williams Lake and 100 Mile House still come out strong in terms of affordability, homeownership is less affordable there now than it was a year ago.
"Price growth in 2017 varied widely from community to community. Average house prices in 100 Mile House and Smithers increased significantly," BCNREB said. "Once again, the highest average house prices in northern British Columbia are found in Fort St. John, although prices continued a recent downward trend.
"Changes in affordability also varied across the region. Kitimat, Mackenzie, and Fort St John saw affordability improve by 16.7 per cent, three per cent, and 2.7 per cent, respectively. Prince George, Prince Rupert, Smithers, and Williams Lake saw affordability worsen by 4-10 per cent.
"In 100 Mile House, affordability worsened by 12.4 per cent. In most cases, worsening affordability can be attributed to increases in average house prices. The most affordable community in Northern British Columbia remains Mackenzie, where homeowners require only 20.1 per cent of their annual income to cover the costs of housing."
The BCNREB's Housing Affordability Indicators estimate the proportion of median household income required to cover mortgage costs, municipal taxes and fees, and utilities for the average single family home. The higher the measure, the more difficult it is to afford a home.
For example, an affordability measure of 50% means that homeownership costs, including mortgage payments, utilities, and property taxes consume up to 50% of a typical household's pre-tax income.
The percentage of household income to finance homeownership in some northern BC communities is estimated below:
100 Mile House (36.33%)
Williams Lake (29.47%)
Fort St. John (27.41%)
Kitimat (20.63%)
Prince George (30.88%)
Prince Rupert (33.05%)
Smithers (26.17%)
Also read: House prices are heating up in Squamish, BC