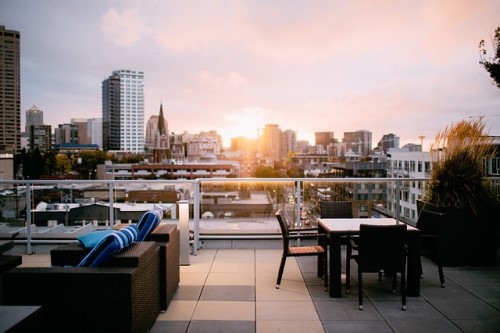 BC Housing Minister Selina Robinson is exploring lessening the annual rent hikes landlords are allowed to apply to tenants in the province.
Robinson said the current formula, which caps allowable rent increases each year to 2% plus the rate of inflation, will be under review as she attempts to find ways to make rents more affordable.
"I'm very curious about those numbers and how they were achieved," she said.
Due to inflation, the current maximum rent increase is 4% next year.
"I also feel as a new minister I need to understand what all the pieces are, and I'm very curious where this formula came from and what is the rationale," she added.
Currently, landlords may only increase rent once every 12 months, up to the maximum allowable rate, and provide three months' notice to their tenants. The average rent for a one-bedroom apartment in Vancouver is $1,950 each month, which means the maximum rental increase is $78 for 2017.
The Tenant Resource and Advisory Centre (TRAC) wants the province to lower the increase to just the rate of inflation, according to Andrew Sakamoto, executive director of TRAC. That would mean the maximum rental increase would be 2% this year, or $39 on a $1,950 apartment in Vancouver.
"Given [the] current rental crisis tenants are facing, I think it would be more realistic to be simply inflation," Sakamoto said.
Robinson said she's concerned about rental affordability – an issue her party campaigned for during the May provincial election. The New Democratic Party (NDP) promised to build 114,000 rental and co-op homes, and give renters an annual rental home credit of $400.
"I'm looking for things we can deliver ASAP, because I know it's a crisis," she said.
The party's platform also pledged to end the "fixed-term lease" loophole, where landlords force tenants into one-year leases that allow them to raise rents at higher-than-allowed rates each year because they're technically entering a new lease contract with the same tenant.
Robinson said legislation to fix this loophole is coming this fall, after former Liberal Housing Minister Rich Coleman spent months complaining that it was a complex legislative change that would be difficult to implement.