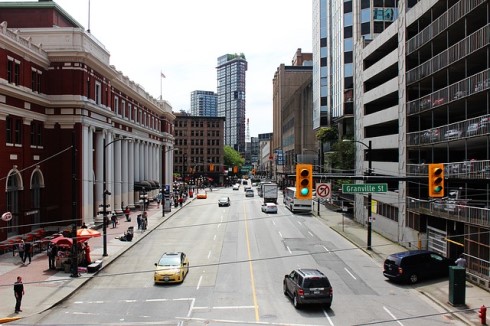 BC Green Party Leader Andrew Weaver released a policy statement on Wednesday urging the provincial government to implement a real estate flipping and speculators' tax in next month's budget.
He outlined the BC Green Party's proposal for improving housing affordability in British Columbia at a news conference in Vancouver.
"Despite significant evidence of the role of speculation in driving up prices, government has failed to act on the demand side," he said.
The statement said international and local investors are treating BC's housing stock like commodities to be bought, sold, and traded for profit—pricing average income earners out of the market.
"Our policies place an emphasis on curbing speculation and the role of global capital in our housing market."

Also read: Vancouver city council approves 10-year housing strategy
The paper also called on the New Democratic Party to allow local governments to implement their own vacant homes tax, and to permit more regulations and restrictions on short-term rental sites like Airbnb.
As for rental housing, the Greens wants more supply to be freed up and for new supply to meet the needs of British Columbians, rather than "wealthy speculators". The Greens also want the provincial government to rethink zoning in areas along transit lines to create rental-only housing.
Weaver said the Greens would continue to pressure the government to meet his party's recommendations.

Also read: Non-permanent residents could be restricted from Vancouver housing