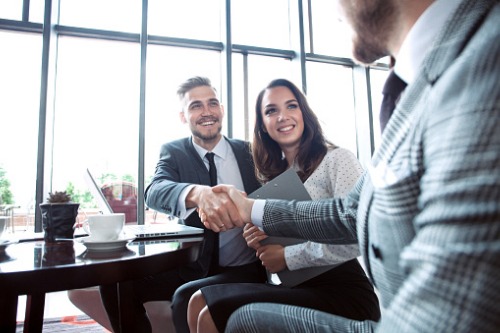 Homebuyers should be careful in making unconditional offers and eventually backing out, according to a legal expert.
A homebuyer in Ontario was recently slapped with a hefty penalty for rescinding an unconditional offer she made in 2017.
Shahla Sheikhtavi made an unconditional offer for a home in East Gwillimbury with a price of $1.87m. However, she found herself unable to sell her own home and obtain mortgage financing due to the significant drop in home values as a result of the introduction of the Non-Resident Speculation Tax (NRST).
After Sheikhtavi backed out, the sellers of the property were forced to put the house back on the market, eventually selling it for only $1.25m. The owners decided to file legal proceedings against Sheikhtavi.
The lower Ontario court ordered Sheikhtavi to pay the damages of around $620,000. Sheikhtavi filed an appeal, arguing that the reason for pulling out her offer was due to the announcement of the NRST. In the end, the Ontario Court of Appeal dismissed her appeal and ordered her to pay damages and an additional $15,000 in legal costs.
In a think piece, Brendan Monahan, an associate at Babin Bessner Spry, said a "supervening event", which, in this case, was the introduction of the NRST, would not be sufficient to withdraw an unconditional offer.
"The evidence, in this case, suggests that the announcement of the NRST did affect the appellant's ability to close the transaction by making it more difficult to sell her own home. However, because the appellant's offer was not subject to any conditions, the announcement of the NRST, however unexpected it may have been, did not force the appellant to do something different than what she agreed to," he said.
What Sheikhtavi should have done, Monahan said, was to make her offer subject to a mortgage financing condition. This would have protected her if she was not able to obtain financing.
In a separate think piece, RE/MAX Integra public relations manager Lydia McNutt said buyers need to know when to apply the two types of offer.
"A firm offer is common in a hot market. With all other things being equal, a seller is more likely to accept the unconditional offer over one that could potentially fall through for a number of reasons," she said.
There are some instances, however, when conditional offers should be applied. For instance, a common condition for first-home buyers involves financing. These buyers need to make a conditional offer as they wait to get approval from their mortgage provider.