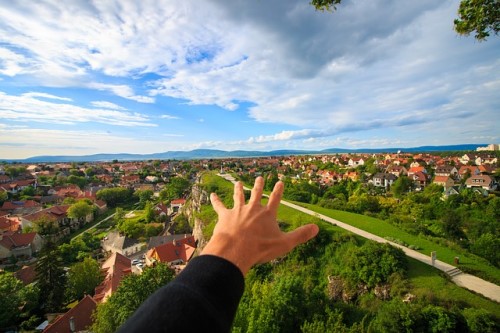 For the first time in two years, the benchmark value of a single-family home in the Victorian core (encompassing Oak Bay, View Royal, Victoria, Saanich, and Esquimalt) has fallen, according to the latest data from the Victoria Real Estate Board (VREB).
The benchmark price, which is considered to be a more accurate reflection of house prices in a given area, dropped to $694,500 in August, down from $700,800 in July. Meanwhile, the benchmark price in the core dropped to $823,100 in August, from $834,200 in the previous month.
"Though much too early to call a trend, we do see that the benchmark value for single-family homes in the Victoria Core area has decreased by 1.3 per cent when compared to July," Ara Balabanian, president of VREB, said in a statement released last Friday. "This is the first time we've noted a decrease in [benchmark] values since August 2015."
Prices are now significantly higher than during the same period last year, as the benchmark price of a single-family home in the core was $743,200 in August 2016, and in the region it was $613,100.
"This is not an indicator of a huge change in property values across our region. We've seen a phenomenally busy two years in real estate for our area and we are likely heading toward a period of more balanced activity," Balabanian said.
According to VREB, 736 properties were sold in August this year, down from the 883 properties sold in August 2016. It was also a drop from the 790 properties sold in July 2017.
Balabanian said he was surprised by the numbers, as well as the continued lack of inventory in the region. There were 1,917 active listings towards the end of last month, down slightly from the 1,921 available in July and the 2,094 available in August 2016.
"I expected inventory numbers to be climbing by now, but instead we've seen even lower numbers of listings on the market. This is likely leading to some buyer fatigue along with pressure on pricing in high-demand areas," he said.