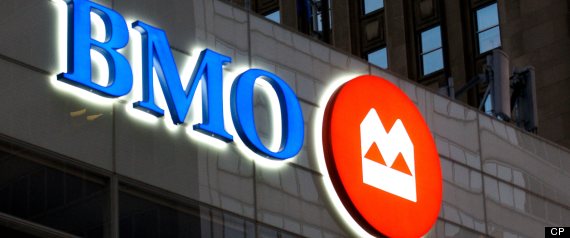 The Bank of Montreal (BMO) and the Canadian Imperial Bank of Commerce (CIBC) have both hiked some of their mortgage rates.
BMO
Last Friday, BMO increased its rates on both its five-year fixed and five-year "smart fixed" mortgages by 20 basis points, bringing them to 2.89% and 2.79% respectively, when based on a 25-year amortization. The Montreal-based bank also hiked its three-year mortgage rate to 2.64%, an increase of 10 basis points.
CIBC
The Toronto-based bank hiked its fixed mortgage rates by between five and 15 basis points on Saturday. The rate posted online for a five-year fixed mortgage is now 4.79%, while the rate for a special offer three-year mortgage is now 2.69%, up from 2.59%.
"This change in rates reflects many factors, including funding costs and market conditions," CIBC said. "When deciding to buy a home, it's key to have an overall financial plan and budget. Buying a home is a big personal and financial decision and we work closely with our clients to help them make prudent financial decisions."
Banks anticipate possible overnight rate hike
Rivals, the Royal Bank of Canada (RBC) and Toronto-Dominion Bank (TD), have also increased some of their rates. The hikes come in anticipation that the Bank of Canada (BoC) will boost its trend-setting overnight rate this Wednesday. If the BoC does hike its rate, it would be the first time in seven years.