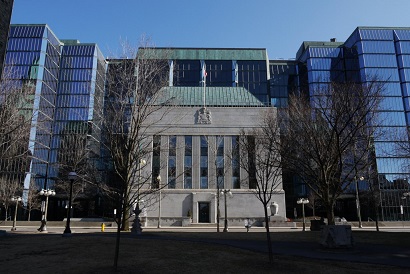 Canada's robust economy is expected to slow to a more normal pace next year. It's also likely that the Bank of Canada (BoC) will gradually hike its key interest rate until it hits 3% in 2019, according to a new report from the Parliamentary Budget Officer (PBO).
The PBO's report mirrors what numerous economists have been saying for months: After enjoying a period of dizzying growth in the first half of 2017, the economy is set to enter a more subdued period of growth next year.
"We project that growth in consumer spending will moderate and residential investment will continue to decline as borrowing rates rise and disposable income gains diminish," the parliamentary watchdog said.
The PBO assumes the central bank will maintain its policy interest rate at 1% until January 2018. "We project that the Bank of Canada will gradually increase its policy rate by 25 basis points each quarter until the policy rate is returned to its … neutral level of 3.0 per cent by the end of 2019."
This translates to more costly borrowing for consumers and homeowners across Canada.
Overall, the economic outlook "reflects the view that possible upside and downside outcomes are, broadly speaking, equally likely. In terms of downside risks, we maintain that the most important risk is weaker business investment. In terms of upside risks, we maintain that the most important risk is stronger household spending."