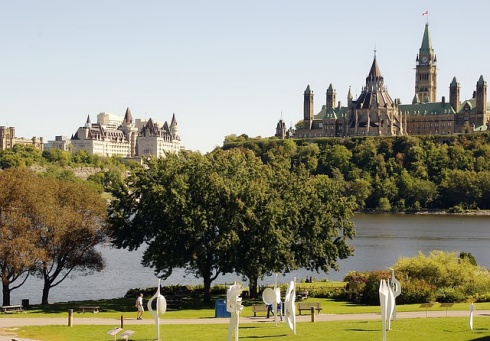 While single-family house prices could be overvalued by as much as 60% in Toronto, cooling measures may knock the wind out of the market away from Canada's largest metro area, according to a new eight-page report from Moody's Analytics, released on Tuesday.
With brakes being placed on housing markets across the country, Canadians need to prepare themselves for "several years of retrenchment," with 1.3% annual price growth per year over the next half-a-decade.
"Exact turning points are difficult to predict, but the combination of restricted mortgage lending, taxes on foreign purchases in the largest metro areas, and the expectation of higher mortgage rates means that house prices are likely to experience a slowdown in the next few years, especially if speculative home purchases in Toronto and Vancouver are reduced or shut down," said Andres Carbacho-Burgos, associate director at Moody's Analytics.
Meanwhile, credit rating agency DBRS said in a new report that booming housing markets in British Columbia and Ontario had boosted job growth over the past decade in sectors such as construction, real estate, and home-related retail by 28%, which was much faster than in many other parts of Canada.
If house prices fall dramatically, other sectors of the economy should be able to absorb these jobs, thanks to robust economic growth and steady population gains, DBRS said.
Over the past two months, the Bank of Canada (BoC) has raised the overnight lending rate 50 basis points, while the prime lending rate at most financial institutions has jumped from 2.7% to 3.2%. Long-term rates have also been climbing, and some analysts suggest the BoC is not done and will raise rates another 25 basis points in October.
"Affordability as measured by the median dwelling price to median family income ratio is also close to a record low, so it is hard to see house prices maintaining the same momentum as before," Moody's said.
Consumers with insured loans backed by the federal government have faced tougher lending restrictions for about the past year, with the Office of the Superintendent of Financial Institutions (OSFI) now looking into cracking down on non-insured mortgage loans.
Moody's Analytics said the effects of more stringent lending standards, higher mortgage rates, and policy interventions from provincial governments would make reactions uneven across the country.
"Greater Toronto is likely to maintain moderate house price growth, while the more policy-restricted market in Vancouver will lead to prices holding steady in coming years," Moody's said.