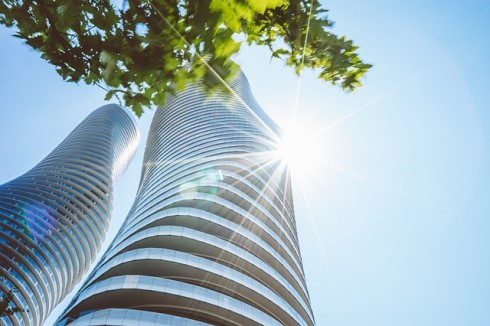 The cancellation of the 10-storey Museum FLTS condominium, which was slated to go up on Sterling Road, has thrust aspiring owners back into Toronto's increasingly competitive condo market. The project's abrupt cancellation has renewed calls for tighter regulations and more protections for buyers of pre-construction condos.
Castlepoint Numa, the condo's developer, cited lengthy delays in obtaining the necessary building approvals, financing, and other approvals as the main reasons for the project's cancellation.
The developer is returning deposits to the original purchasers and is giving them the first opportunity on the next residential phase of its greater Lower Junction neighbourhood project.
"Recently, the industry has been experiencing the most significant cost increases in a decade," Castlepoint Numa said on its website.
Toronto, the second most unaffordable Canadian housing market in North America, has seen 23 condo projects cancelled since 2012, according to real estate consultancy Urbanation.
"I would say this year is a bit higher — most are due to zoning … costs have risen to build relative to what they sold for … and developer insolvency," Pauline Lierman, Urbanation's director of research, told The Canadian Press. "Some of the 2017 cancellations are already sites purchased by another developer and will move forward in a comparable form."
While municipalities do not have the jurisdiction to regulate pre-construction condos, the City of Toronto has urged the provincial government to pass reforms.
Councillor Josh Matlow – who tabled a motion calling for the province to ban developers from advertising stock that hasn't received all the necessary permits and approvals in 2013 – wants buyers to be thoroughly informed if the project is conditional. He also wants buyers to receive more disclosure about what happened when projects do go belly up.
"For some people, believing that they have a home being built and finding out at the last minute as they have arranged their lives around it that it has disappeared can be devastating," he said.