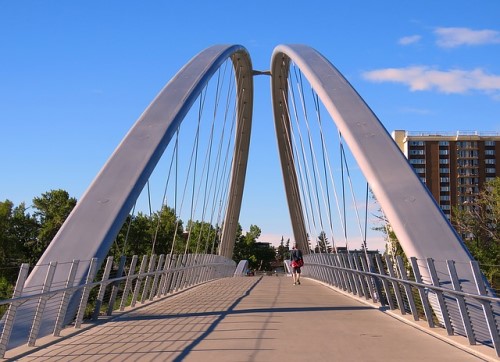 Calgary is expected to continue inching its way towards real estate recovery. However, supporting economic conditions are falling short of accelerating this recovery, according to the Calgary Real Estate Board's 2017 Economic Outlook and Regional Housing Market Mid Year Update.
By the end of this year, annual resale transactions in Calgary are projected to increase 3.3% year-over-year, hitting a total of 18,401 units. Price growth, on the other hand, is forecasted to stall for the remainder of 2017.
"While the shift is welcome news for many, we continue to expect that process of recovery will be slow and dependent on the property type and location within the market," said Ann-Marie Lurie, chief economist at CREB, in a statement.
After emerging from a recession over the first half of 2017, CREB said Alberta's economy appears to be shifting to recovery, thanks to rising oil prices.
How quickly Calgary's housing market recovers, though, will depend on a variety of factors, including stability in the energy sector, improvements in the labour market, changes to lending rates, and growth in migration levels.
In the city's resale market, improved economic conditions in the first half of the year have helped to drive sales, though sales activity has remained below long-term averages. With consumer confidence rising, sales have increased and new listings have eased, helping push the market towards more balanced territory. Due to these improvements, home prices have increased, most notably in the attached and detached sector.
Since January, city-wide benchmarks have been on the upswing, but with supply expected to sit at an elevated level, CREB forecasts overall prices for the rest of the year to remain relatively stable, increasing 0.2% year-over-year.
"We saw many of those consumers who delayed any purchasing decisions willing to re-enter the market as concerns regarding the economy eased," said David P. Brown, president of CREB. "More potential buyers on the market helped move some of the product in inventory and started to create some price stability."