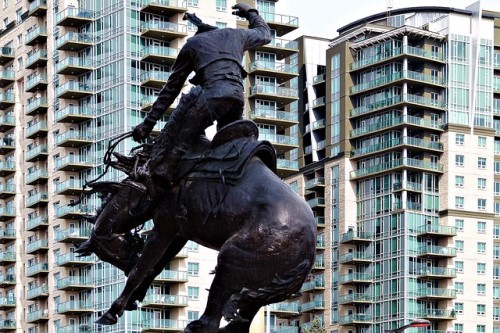 Calgary's home prices are expected to rise 5% year-over-year by the end of 2017, according to Royal LePage.
"Home prices continue to rise in Calgary, as many areas within the region transition to seller's markets," said John Hripko, associate broker at Royal LePage Benchmark, in a news release about the firm's latest House Price Survey and Market Survey Forecast. "With oil prices having stabilized around $45, prospective homeowners have increasingly been enticed back into the market, placing a strain on inventory levels across the region."
Royal LePage predicts the city's aggregate home price will rise to $482,140 in 2017's final quarter, well above the 2016 mark of $459,181.
When examining specific housing types, the median price for two-storey homes increased the most year-over-year in the second quarter of 2017, growing 5.3% to $518,632, from $492,608.
Meanwhile, the median bungalow price recorded a 4.1% boost during the same period, from $466,687 to $485,953. Condominiums have barely budged, with a decrease of 0.3% to $294,436 from $295,209 year-over-year in the second quarter.
The Bank of Canada's recent hike of the benchmark interest rate, from 0.5% to 0.75%, has sparked a rise in prime-rate mortgage rates by the nation's major banks, which may initially create further demand in the market.
"If interest rates steadily climb over the next couple of years, as anticipated, buyers sitting on the fence will increasingly feel the heat and look to the market before it is too late, boosting sales activity and intensifying market trends across the region," Hripko said.