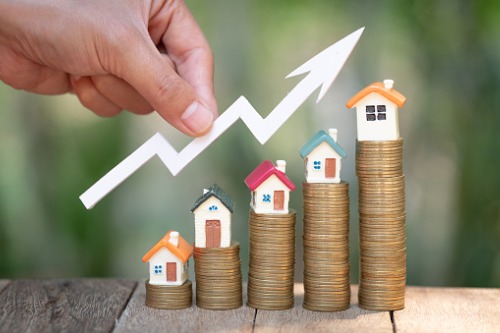 Canadian home sales displayed the best year-over-year sales results this January in over a decade, according to the latest data from the Canadian Real Estate Association (CREA).
Its first report for 2020 reveals sales activity rose 11.5% compared to January 2019, with transactions up in two thirds of all markets, including the largest city centres. In areas where home sales were down, like Ottawa and Windsor, it's not for lack of demand, but for lack of supply.
"Looking at local market trends across the country, one thing that stands out in markets with historically tight supply is a larger than normal drop in new listings at this time of the year," said Shaun Cathcart, CREA's senior economist. "The logic being that if you are a seller, you're not just choosing when to list but effectively when to sell, so why not hold off until the spring when the weather is better, and more buyers are looking? Deferred listings mean deferred sales, which could explain some of January's decline in activity. The question going forward is how many sellers are out there waiting to list their property, how much demand will respond, and how that will impact prices later this year."
In other words, some of the low activity in tight markets is simply due to sellers holding on to their properties until spring, when more buyers are likely to be looking.
Prices have also risen year over year, but not quite as steeply. In the 19 markets CREA tracks, the aggregate benchmark price rose 4.7% to $648,600. The benchmark prices are a better reflection of the "typical" home prices than the average because it excludes the highest and lowest numbers from the calculation. In comparison, the average home prices are up 11.2% to $504,350, or $395,000 outside Toronto and Vancouver.
Ontario continues to be the fastest growing region in the country, with benchmark prices for MLS listings in Toronto growing 8.48%. Smaller urban centres about two to four hours away from Toronto are also seeing price surges, likely capturing the overflow from the city as millennials and other first-time buyers are priced out. Kitchener homes for sale, Niagara, Barrie, Guelph and Hamilton all posted gains between 5 and 10%.
British Columbia continues to be a mixed bag, with slightly depressed home prices in Vancouver, at -1.2%. Small increases between 1 to 4% were seen in the Okanagan Valley, the Fraser Valley and Victoria.
Real estate in the Prairies is still performing negatively across the board, suffering from low oil prices impacting the local economy and a glut of inventory. The gap is narrowing, however, and a rebound may be just around the corner. Calgary, Edmonton and Saskatoon dropped just 1% or so in the last 12 months.
Check out the infographic for more information on Canada's February housing market.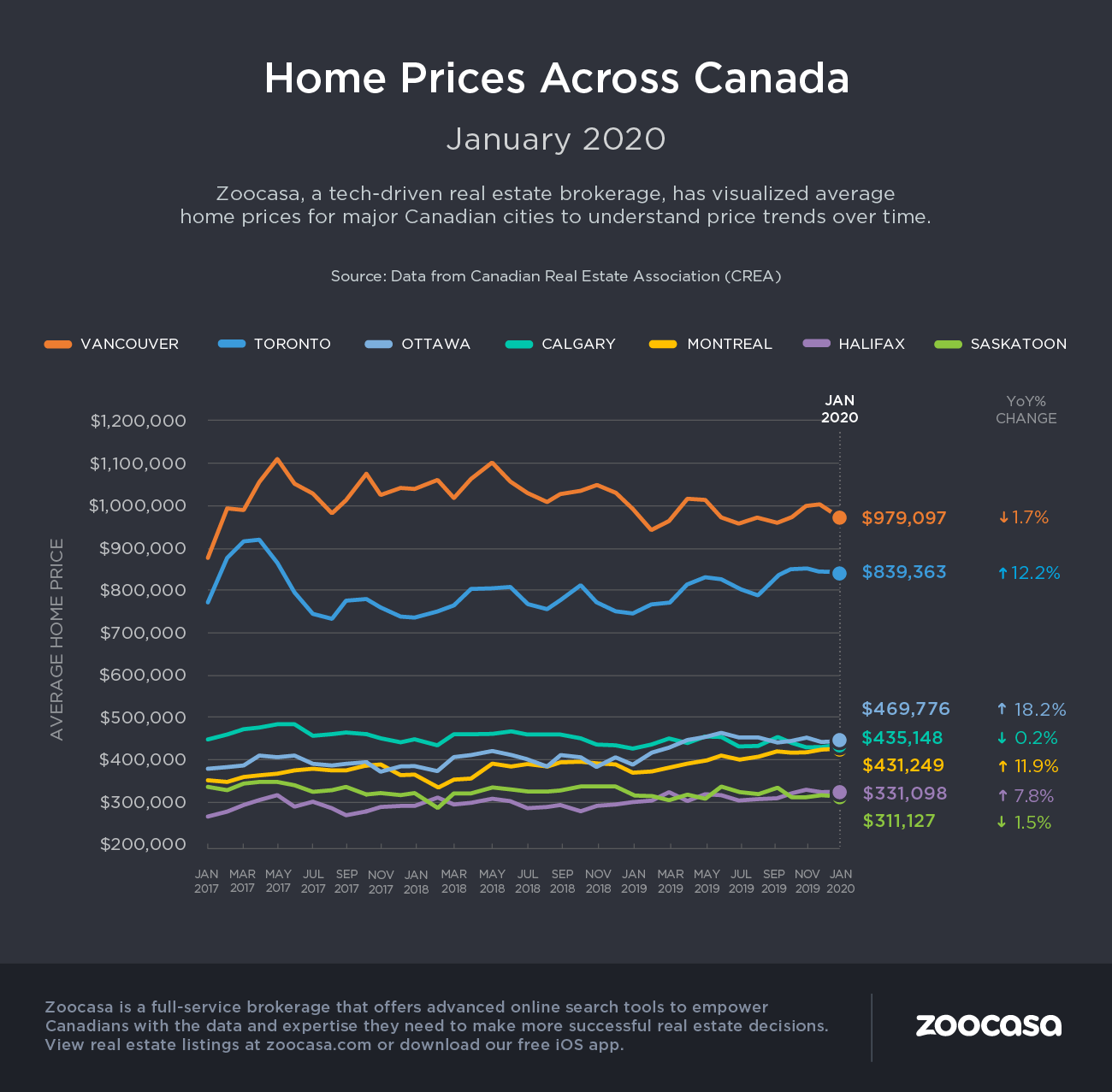 Zoocasa is a full-service brokerage that offers advanced online search tools to empower Canadians with the data and expertise they need to make more successful real estate decisions. View real estate listings at zoocasa.com or download our free iOS app.