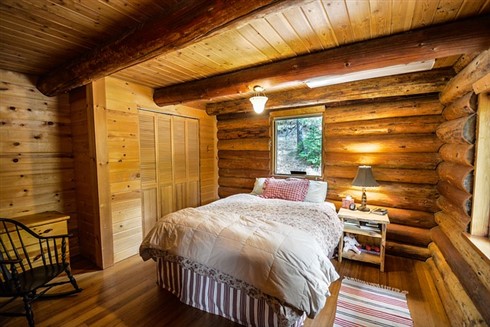 Last Monday, BC Finance Minister Carole James announced that the proposed Speculation Tax would jump from 0.5% to 1% in 2019.
While the percentage is less than the originally proposed 2%, Canadians from other provinces who own property in British Columbia say they feel unfairly targeted by the changes, which are designed to push back on foreign investment.
"This tax is really nothing at all to do with impacting housing affordability … it's a new form of income tax on residents," said Don Campbell who owns a property near Horseshoe Bay.
Campbell expects the Speculation Tax to cost him roughly $16,000 if the 1% change becomes official. That's about four times more than what he's currently paying in municipal taxes.
The proposed changes to the tax would create a number of exemptions for vacation properties and alter the areas that would be covered by it.
Peter Kirk, owner and managing broker of RE/MAX Kelowna, said homeowners and realtors are speculating on the impact the tax might have on the market for vacation properties.
"At the end of the day, there's more questions than answers," he said, adding that the changes announced last Monday were only propositions, not law.
Kirk avoided outlining what a worse-case scenario would look like, but said a Speculation Tax aimed at vacation property owners would have "unintended consequences".
"The potential is that Albertans may vacation less in British Columbia and Kelowna as a result. And it could have an impact on the economy, we don't know," he said.
Under the proposed changes, effective from next year, BC property owners affected by the tax will pay a rate of 0.5%. Canadians from outside the province will pay 1%, while non-Canadians will be hit with a 2% tax rate.
James said the ruling NDP government estimates the tax will generate about $200m in revenue in 2019.

Also read: Owners of BC property protest Speculation Tax