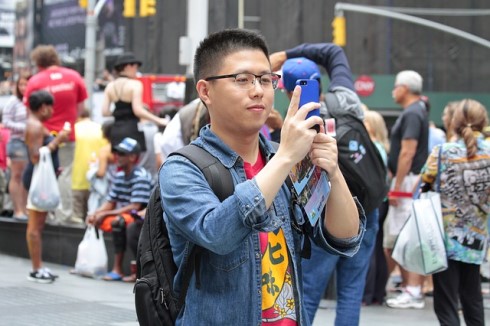 The introduction of a foreign-buyer tax in Vancouver and Toronto hasn't appeared to have stopped Chinese investors from considering venturing into Canadian real estate. In fact, Chinese buyer inquiries for Canadian real estate has soared 30% compared to a year ago, according to Juwai.com, a Chinese-language international property website.
"Chinese investors still believe the Canadian market is a good one, and Chinese seeking a better life are still taking Canada as one of their preferred destinations," Byron Burley, Juwai.com's vice president, developer and strategic sales, told BuzzBuzzNews in an email statement.
According to the company, the global Chinese buyer inquiry growth rate has increased about 9% from a year ago, placing Canada's rate well above the international level.
In the first half of this year, the top Canadian cities Chinese buyers were interested in were Toronto, Montreal, Vancouver, Ottawa, and Victoria.
This year, however, Canada lost its global third place position in terms of number of buyer inquiries to Thailand. After experiencing a surge of inquiries this year, Thailand moved up from sixth place globally in 2016 to third place this year.
Although Thailand claims the third spot in terms of number of inquiries, Canada still receives more Chinese real estate investment than Thailand when measured in aggregate value compared to number of inquiries. According to Juwai.com, this is because Thailand has a much lower average transaction price.
"The fact that Thailand has pushed past Canada as a favoured country for Chinese investment doesn't represent any loss of interest in Canada," Burley said. "Many of the buyers active in Southeast Asia are new to the market and don't yet have the wealth necessary to purchase in a developed country like Canada, where average prices are much higher."
Although Chinese interest in Canadian real estate is still growing, the Ontario government insists that foreign buyer activity has dropped. In April, the Ontario government introduced the Fair Housing Plan for the Greater Golden Horseshoe region in an attempt to cool the region's hot real estate prices, particularly in Toronto.
One of the measures introduced was a 15% foreign-buyer tax, similar to the levy introduced in Greater Vancouver a year earlier.
According to the Ontario Ministry of Finance's latest data, foreign transactions accounted for 3.2% of home purchases in the Greater Golden Horseshoe region between May 27th and August 18th, compared to 4.7% between April 24th and May 26th.