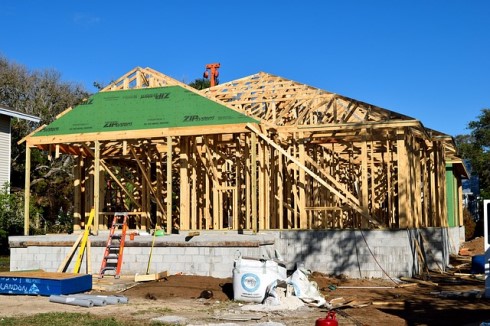 Despite the tell-tale signs of a slowing house sales market and new rules that could make it difficult for some people to get mortgages, the six-month trend of housing starts is near a 10-year high.
The pace of housing starts picked up in November, with condo building in Toronto driving the trend, according to Canada Mortgage and Housing Corporation (CMHC).
That month, the seasonally adjusted annualized rate of housing starts across the country was 252,184 units, up from the 222,695 in October. Multiple-unit urban starts accounted for 175,016 units on a seasonally adjusted basis, up 16.9%. Meanwhile, single-detached starts were up 7.5% to 60,396 and rural starts were estimated to be 16,772.
"Housing construction has remained resilient this year despite the 'one-two punch' of regulatory measures aimed at cooling housing demand and rising mortgage rates. Ultimately, a healthy economic backdrop and firm population growth have provided support to homebuilding activity nationally," said TD economist Rishi Sondhi in a note to clients.
Month-over-month increases in building were noted in the Prairie region and Atlantic Canada, and declines were evident in Quebec and British Columbia, according to CMHC. In Alberta, housing starts have surged, reflecting a recovering economy, from a rate of 16,805 in January to 32,000 in November.
Many economists believe this growth won't last, as there are signs of slowing home sales in hot markets and slowing building permits.