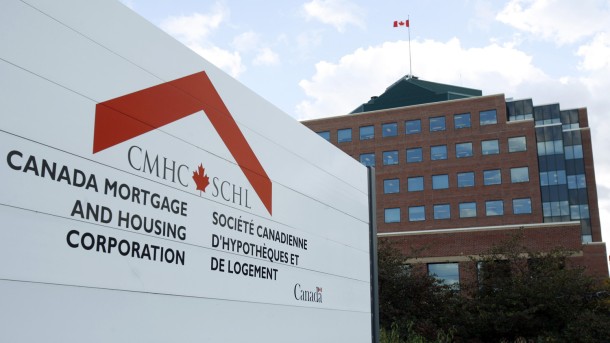 The national housing agency, Canada Mortgage and Housing Corporation (CMHC), is exploring ways to make it easier for entrepreneurs and new immigrants to buy homes by eliminating some of the red tape required to prove that they can afford home loans.
"Right now, under our mortgage insurance policies, you have to be able to document income to get mortgage insurance, to a level of specificity that discriminates against new Canadians, because they can't do that," Evan Siddall, president and CEO of CMHC, said in an interview with The Canadian Press.
"It discriminates against entrepreneurs as well because they can't prove their income as well, so we're looking at our own policies to try and make sure that there is more equity in our mortgage insurance programs," he added.
Prospective homebuyers who want to purchase a home in Canada without a down payment of at least 20% of the purchase price are usually required to get mortgage loan insurance from CMHC. This requires a smaller down payment of 5% on a home worth up to $500,000.
A 10% down payment is required for the portion of the price over $500,000, with $1m being the maximum property value permitted. The mortgage insurance comes with a premium, which the lender then passes on to the homebuyer.
Borrowers need to convince lenders that they can make their mortgage payments, which usually means providing proof of employment and pay stubs. But this can be tricky for people who have just started their own businesses. This requirement could also be a barrier for those whose employment history has gaps for other reasons, such as recent immigration to Canada.
Self-employed mortgage seekers often need to provide notices of assessment for the previous two years. The applicants' income is determined by averaging those two years, although the most recent year can be used if income has increased annually for at least four years. Applicants are also required to have done the same type of work for at least two years.
Dan Kelly, president and CEO of the Canadian Federation of Independent Business (CFIB), said greater flexibility would be welcome.
"If one starts a business or is self-employed, the lines between their personal and business finances are often quite blurry," he said. "Often, their personal assets are required to get financing for the business. But then they also have a challenge getting financing on the personal side, because they don't have the nice, clean letter of offer from an employer that is often quite convincing in these situations."
Any relaxation of the rules would amplify risks. Hence, CMHC is looking at how to manage these risks, including different ways to document income, Siddall said.
"Can we charge for that risk? Better to charge that risk than not to make it available," he added.