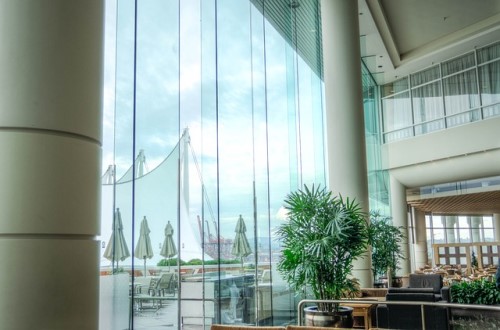 Unprecedented demand for office space in Vancouver is forecasted to drive commercial real estate vacancies to the lowest rates ever, according to a new report from JLL, a professional services firm.
The report noted that the tight Vancouver commercial real estate market will be driven by surging demand from tech companies, many from the United States. Vacancy rates could dive from the current 7% to 3% by 2019, making it the lowest vacancy rate on record.
Additionally, the second quarter of 2016 saw Vancouver's downtown office-space vacancy rate drop to 6.8%, down from 8.3% in late 2016.
On Monday, Mark Chambers, JLL's executive vice president, said that in 25 years of monitoring Vancouver's office market, he has never seen greater demand from companies eager for office space in downtown Vancouver.
"A lot of the companies are from the U.S.," Chambers said. "The low Canadian dollar is attractive, and also we are a market where it is easier to bring in [high-technology] workers from overseas."
While this might sound like a good economic forecast for the city, growing demand could overwhelm the supply of offices in downtown Vancouver. Most likely, commercial leases will spill over into the surrounding suburbs, which have higher vacancy rates and lower rents.
"A vacancy rate of three per cent would have a profound impact on Vancouver's desire to build itself as a tech hub and financial centre," the JLL report said. "Companies will find it increasingly difficult to expand in a market with little supply, in addition to increased rental rates, as competition increases for quality space. This will likely cause ... a flight to the suburban markets."
In a statement, Kent Munro, Vancouver's assistant director of planning, said the JLL report apparently focuses mostly on demand for premier downtown office space. He added that Vancouver has been busy rezoning in other locations to provide commercial space that is attractive to innovation-economy firms.
"The City of Vancouver has been addressing this need from multiple perspectives beyond just facilitating new office development in the downtown," Munro said. "For example, recent changes in Railtown, the False Creek Flats and in Mount Pleasant have all created expanded opportunities for new employment space."
JLL's report follows another report by Cushman and Wakefield. The latter said that by 2019, Vancouver would have the second-lowest office-vacancy rate in the western hemisphere. Cushman and Wakefield's forecast of a Vancouver office-vacancy rate of 6.3% in two years would put the city behind Toronto, which would have an office-vacancy rate of 3.9%.