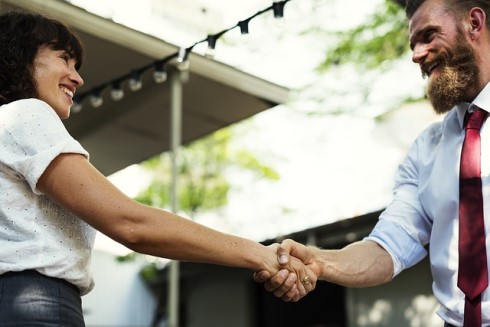 Taking the time to learn the home buying and selling process can save you time, energy, and money. You can also safeguard yourself and your family by learning from other people's mistakes.
Here are two common mistakes buyers and sellers in Ontario make (which you can avoid):
Mistake #1: Hiring the first salesperson you meet.
Considering the fact that there are more than 75,000 registered real estate salespersons and brokers in Ontario, how would you go about picking the one that's right for you?
When deciding who you want to interview, you should first search the candidate's name on the official website of the Real Estate Council of Ontario (RECO) to determine the status of their registration and to check to see if they have any disciplinary history. Just as importantly, you need to ensure that you're dealing with a registered real estate professional.
It's advisable to meet at least three to four real estate representatives before hiring one. It's also important that you feel comfortable with the experience of your salesperson or broker, as well as their approach to the entire real estate process, before you sign an agreement with them.
Once you have your shortlist of sales representatives and agents ready, consider asking them the following questions:
Tell me about your real estate experience.
Discuss your general approach to buying or selling, and how your approach would best suit my needs.
Tell me about the services you provide and any different options or services that may or may not be included.
Tell me about the commissions and fees I'll need to settle.
Do you have any references?
Mistake #2: Not making your expectations clear with your real estate representative.
It's vital that your real estate representative understands what you're looking for in a home, what elements you would consider to be deal-breakers, and what services they would be responsible for.
After you've had a thorough conversation about what you are (and are not) looking for, be sure to document this information in writing, also known as a written representation agreement.