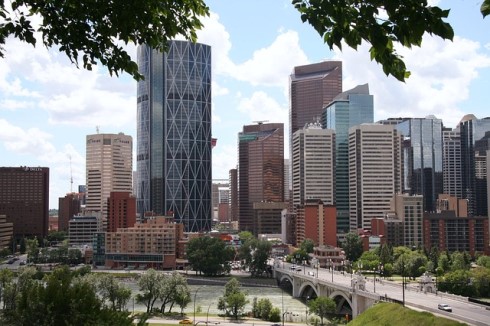 New analysis suggests condo sales in Calgary might actually be on the rise, but not in the neighbourhoods one might presume.
Data from Altus Group shows that last year, 2,083 new condo units were sold, up 42% from a sluggish sales year in 2016. However, buyers weren't acquiring real estate downtown; instead they were snapping up condos in the suburbs.
"When we look at the suburban market, the affordability for new apartment product is some of the best housing affordability in the city," said Matthew Boukall, senior director of residential product at Altus Group.
Boukall added that much of the growth centred near the South Health Campus and in North Calgary.
"We're kind of tracking areas that are seeing strong employment growth, also seeing strong housing growth, so industrial distribution up north, the health care and industrial sectors in the southeast … those are the two bright spots on the housing sector," he said.
Condo sales were also on the rise in Edmonton, up 60% from the previous year. However, these sales were driven by buyers attracted to the city's core and the neighbourhood near the new Rogers Centre.
Also read: Calgary housing market optimism remains despite challenges