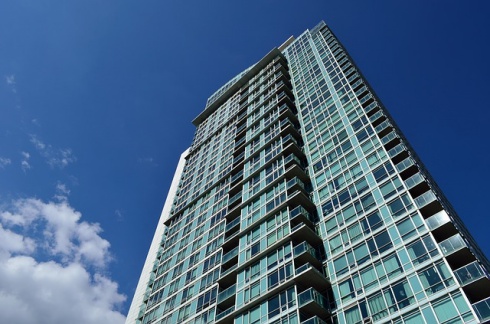 By: Danielle Kubes, Zoocasa
Condos saw double-digit price growth this December in the Greater Toronto Area, but it was a different story for detached houses, which declined from December 2016, according to the Toronto Real Estate Board (TREB).
Condos had a 14.4 per cent year-over-year growth with the average price at $503,968. Detached houses, while still far more expensive at $989,870, sunk 2.5 per cent.
"It is interesting to note that home price growth in the second half of 2017 differed substantially depending on market segment. The detached market segment – the most expensive on average – experienced the slowest pace of growth as many buyers looked to less expensive options. Conversely, the condominium apartment segment experienced double-digit growth, as condos accounted for a growing share of transactions," says Jason Mercer, TREB's director of market analysis.
Semi-detached houses saw a 6.7 per cent increase while townhouse condos saw just a 0.7 per cent increase.
December numbers reflect a trend seen across the entire year, with detached housing prices growing slowly, while condos raced ahead.
Overall, however, all market segments in the GTA, including detached housing, still saw large gains in 2017. The average property rose 12.7 per cent at an average selling price of $822, 681.
That's likely due to an extremely robust market in the first four months of the year, until the Ontario Fair Housing Plan was announced in April. That legislation, which included a foreign buyer tax, along with the federal announcement of tighter lending rules in 2018, likely lead to a slowdown in the market over the next two quarters.
Sellers, probably nervous about the upcoming changes, flooded the market with properties they'd previously sat on — new listings increased to 178,489 in 2017 compared to 154,230 the year before.
Buyers, finally with some options, and also uncertain about the market meant that sales took a 18.3 per cent nose dive from a record-breaking 2016.
As the "marked psychological impact on the marketplace" waned, as Tim Syrianos, president of TREB put it, the final quarter of the year picked up again.
Check out the infographic below for more details:



Danielle Kubes is a content writer for Zoocasa.com, a leading real estate resource that combines online search tools and a full-service brokerage to empower Canadians to buy or sell their homes faster, easier and more successfully. Home buyers can browse Toronto real estate listings, to find Toronto condos, or houses for sale in Toronto.