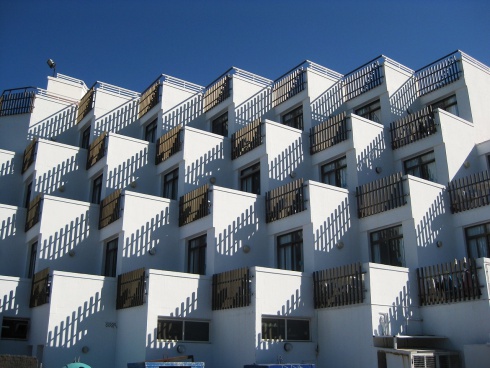 The share of condo apartment units owned by non-resident owners (i.e. people whose primary residence is outside of Canada) remained low in 2017 across the 17 centres surveyed by Canada Mortgage and Housing Corporation (CMHC) and Statistics Canada.
Montréal witnessed statistically significant growth in the non-resident share of condo apartment ownership last year, particularly in the Downtown and Nun's Island areas.
"The share of condominium apartments owned by non-residents remained low
in Canada. Shares held steady in Toronto and Vancouver, while increasing in Montréal, indicating a possible shift in non-resident demand among these centres after the introduction of foreign buyers' taxes in Ontario and British Columbia," said Gustavo Durango, senior economist at CMHC.
The lack of growth in non-resident ownership share of condos in Toronto and Vancouver, coupled with the increases observed in Montréal, suggest there may be a shift in demand.
However, other factors may also be boosting housing demand in Montréal, including a relatively robust economy and more affordable housing prices.
Also read: Strong consumer confidence fuels real estate purchases in Montreal
Non-residents own 7.2% of condominium apartments in Toronto and 7.9% in Vancouver. In other cities, they own a larger share. In Montréal, Chinese buyers doubled their share of non-resident condo stock ownership in 2017 compared to 2016, rising from 10% to 21%.
Condos remained the number one choice for non-resident buyers, with 72% opting for this housing type since the beginning of 2017.
Foreign buyers are being scapegoated for strained affordability
According to Carrie Law, CEO of Juwai.com, a Chinese language international property website, the latest data makes it clear that foreign buyers are not to blame for the strained affordability in many of Canada's housing markets.
"Foreign buyers are just a straw man for a country that refuses to recognize that cheap credit for local investors is the real reason prices are rising," she said. "There has always been one fundamental truth in the housing market: access to cheap loans drives up prices.
"The easy fix to the affordability crisis is making local investors pay a higher rate and put down more money on each investment property they buy.
"Non-resident buyers are first-time buyers' best friends. They like new buildings, and their pre-construction commitments give developers the security they need to build projects that also house many first-time buyers."