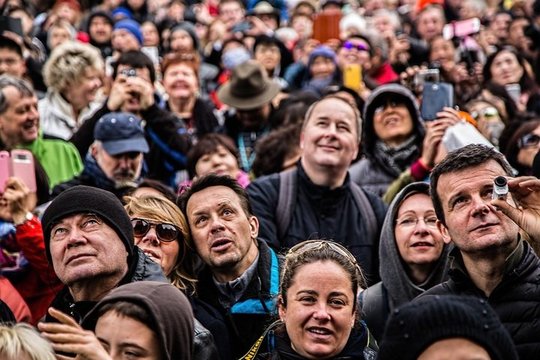 Canadians' confidence in the housing market, which hit an all-time high less than a month ago, is now falling due to mounting evidence of a slowdown in the Toronto area.
The share of Canadians expecting house prices to rise in the next six months has fallen to 45.5%, from a record high of 50.1% just three weeks earlier, according to the Bloomberg Nanos Canadian Consumer Confidence Index. The results from three weeks ago were the highest recorded since Nanos Research Group began the survey in 2008.
"Recent declines in consumer confidence scores were most likely to be driven by a cooling of real estate sentiment after hitting a high in early May," said Nik Nanos, chairman of Nanos Research Group.
After a dramatic start to the year, which saw Toronto house prices spike 33% in March, the city's housing market appears to have cooled considerably.
Sales of single-family homes fell 26% in the Toronto area the month following the introduction of new provincial rules, compared to the same period a year earlier, according to brokerage Realosophy Realty Inc.
On April 20, the government of Ontario introduced its Fair Housing Plan, which expanded rent controls and included a 15% tax on homes purchased by foreign (non-resident) buyers. The provincial government introduced the tax as a way to cool the GTA's overheated real estate market, which had seen prices appreciate by 33% a month earlier.
Some areas saw steeper drops: the suburb of Richmond Hill saw the steepest sales decline, down 61%.
Observers say the market has been shaken by the near-collapse of subprime mortgage lender Home Capital. The market was also impacted by new federal mortgage rules, introduced last fall, which require a "stress test" for borrowers of insured mortgages.
Observers also suggest that buyers are postponing their activities to gauge the effects of the province's new housing rules.