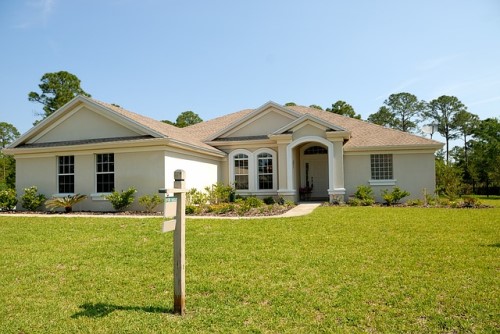 Across the Greater Toronto Area, lawyers, realtors, and mortgage brokers have reported a surge in calls from distressed home sellers whose buyers purchased when the market was hot, only to find that the subsequent drop in home values is greater than the cost of walking away from a deposit.
Others who purchased unconditionally have discovered that they cannot get the financing they need to meet their purchase obligations. In some cases, the bank appraisal has come in at a value below what the buyer agreed to pay, leaving the buyer scrambling to meet the difference.
Closings have been stalling since the end of June amid significant drops in home values, according to Peggy Hill, broker at Keller Williams Realty.
"Our average price for a home in Barrie is $471,822 for July. In March it was $570,199. We're talking about a $100,000 difference," she said. That's still $40,000 above the average price of July 2016. However, during that month, 208 of the 260 homes listed were sold. "This July we have 201 sales so the sales are still there but with 683 active [listings]."
Conditions across the GTA are similar. When the regional market peaked in April, the average home price, encompassing every housing category, was $919,449. By July, it had dropped to $746, 216, although prices were still up 5% year-over-year.
There were 9,989 sales among 11,346 active listing in July 2016, according to the Toronto Real Estate Board (TREB). In July of this year, listings soared to 18,751 listings, with only 5,921 sales.
Some buyers have asked for extensions on new home purchases because their old homes haven't sold, according to Hill. "That's understandable," she said. "In March, you wouldn't dare go in with an offer conditional on the sale of a home. The problem is, in April, when all hell broke loose, everybody started putting their houses on the market fearing they had missed the top."
Many have arranged bridge financing, though others haven't been so fortunate, according to Neal Roth, a Toronto-based lawyer. He's been getting about five calls each week since mid-May from home sellers struggling to close on transactions.
"There is this horrendous domino effect going on where people in the spring were rushing into the market for a variety of reasons, committing to prices that in some instances were well beyond their means," he said.
Most of Roth's callers represent one of two scenarios. In the first scenario, buyers have paid $1.5m for a house that has since dropped in value to $1.4m; now they want to walk away from the purchase.
"[In the second scenario, the] person says, 'The bank promised me 60 per cent financing. Now that I'm at $1.5 million I should still get the same 60 per cent,' not realizing that you have to come up with the 40 per cent of your own cash, or that the bank said 60 per cent when you were at $1.2 million, not $1.5 million," Roth said.
While Roth thinks some sellers got greedy and some buyers should have been more cautious, he hasn't encountered any genuine property speculators. "They're all average people. None of them have been speculators as far as I know," he said.