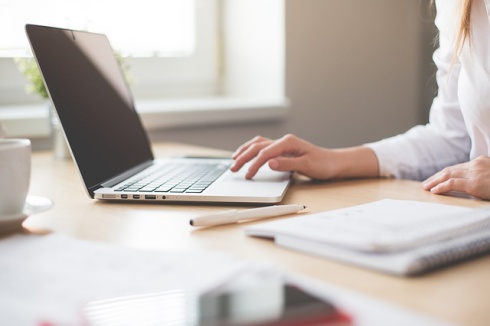 Beginning on January 1, prospective homebuyers will have to undergo a new mortgage stress test to qualify for a home loan.
The mortgage stress test, which was introduced by the Office of the Superintendent of Financial Institutions (OSFI), requires the qualifying rate for an uninsured mortgage to be the greater of the central bank's five-year benchmark rate (currently 4.99%), or the rate homebuyers negotiate wit the bank plus two percentage points.
In other words, a buyer who negotiates a mortgage at 3% will need to demonstrate that she can cope with payments rising to 5%.
According to Mortgage Professionals Canada, the new rules mean homebuyers will be able to afford to borrow 20% less than under previous rules.
To cope with the new rules, the financial experts suggest the following:
1. Clear your current debt
One of the best ways to prevent the stress test from derailing your home buying plans is to pay off any other debts you might have, according to Paul Taylor, CEO and president of Mortgage Professionals Canada.
"Any debt you are carrying will affect the mortgage you can qualify for, so you really should be doing the best to eliminate any credit card or outstanding loan debt before going to try to arrange a mortgage," he said.
2. Check if you were pre-approved
Some experts had urged clients who were looking for a new home early this year to lock down a pre-approval for a mortgage before January 1. Some lenders offered an exemption to the new mortgage stress test if you'd bought a home within 120 says of being pre-approved.
If you were pre-approved during the 120-day window, you should talk to your mortgage broker to get a clear understanding of the deadline and what it would take to meet it.
According to Dave Larock, president of Integrated Mortgage Planners, "repeat or move-up" buyers looking to take on larger or more expensive homes than what they currently own will be hardest hit by the new rules.
3. Make adjustments to your plans
James Laird, co-founder of Ratehub, thinks all homebuyers will have to make some tweaks to their plans, regardless of their experience or the sort of home they're looking for.
If you cannot delay buying a home in order to build a larger downpayment, you simply have to accept that you can now afford a "little less house" than before, Laird said. In some cases, you may need to resort to the bank of mom and dad to qualify for the same mortgage you could have secured on your own before the test.
You may be better off postponing a house purchase to build a larger down payment—perhaps in time for the long-rumoured drop in house prices, Laird added.
Also read: New stress test could shrink the bank of mom and dad