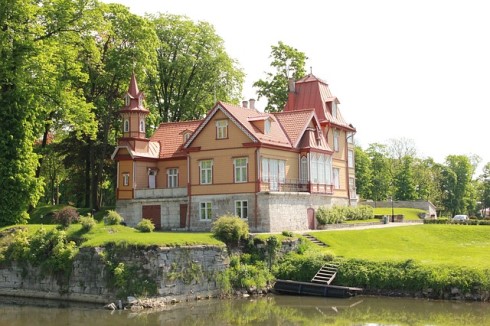 Though the major flood that hit Quebec's West Island and Off-Island communities was just six months ago, local realtors say the demand for waterfront real estate remains very strong.
Mohamad Al Hajj, president of Century 21 Immo-plus, said there was a brief period during and immediately after the flooding when demand for waterfront real estate slowed. However, he's confident there won't be significant long term impact.
"People are still drawn to being on the water," he told the Montreal Gazette. "Overall, this flood was a fluke. Last time a similar flood happened was about 100 years ago."
Also read: Younger buyers drawn to Montreal's Westmount suburb
Statistics from the Quebec Federation of Real Estate Brokers (QFREB) don't show any negative impact on sales in areas that were heavily impacted by flooding. In fact, sales data from the third quarter of 2017 indicates that some of the biggest increases in price were in waterfront communities. In the southern part of the West Island, the median price of a single-family home rose 11%, compared to an average increase of just 5% in the metro area.
Tania Ellerbeck, a Royal LePage realtor, has sold a lot of waterfront property over the past 17 years in Rigaud, Vaudreuil-Dorion, and other areas. She said while buyers are asking more questions before investing in waterfront property, most people see this year's floods as a once-in-a-lifetime event.
"Obviously there's a risk and people have to know it," she said. "I have sold houses that were flooded [last spring]. People were aware of it, and they got a better deal."
Ellerbeck said some owners of waterfront property are investing in improvements to reduce future flood risks, such as reinforcing basement windows, improving drainage, adding sump pumps, and raising buildings in order to increase the height of their foundations.