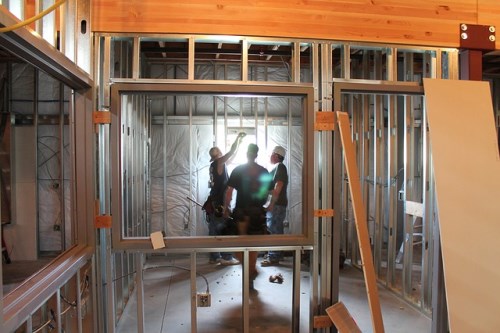 The real estate market in the Waterloo Region is continuing to heat up, with single-detached homes particularly sought after by buyers.
According to a new report from the Canada Mortgage and Housing Corporation (CMHC), which was published last Friday, there were 188 home starts and 246 completions in April in the Waterloo Region.
A start refers to the beginning of construction of a housing unit, whereas a completion refers to when that unit was completed and deemed ready for occupancy.
Of the majority of the home starts in April, 109 were single-detached homes, according to CMHC.
There was a small increase in starts over March 2016—a total of 179 units, as well as a jump in completions to 201 units. While this might seem like a minor increase (and overall, home starts in the first quarter of 2017 are just 8.4% compared to the first quarter of 2016), the story is different for single-detached homes.
The first quarter of 2017 showed a 73.5% increase in the number of housing starts for single-detached homes in the Waterloo Region. Sales of single-detached homes are showing no signs of slowing down, either.
The Kitchener-Waterloo Association of Realtors said that prices jumped 40% in a year, bringing the average price of all homes in the region to $512,656. Single-detached homes led the pack with an average price of $594,453, while semi-detached homes averaged $415,709.