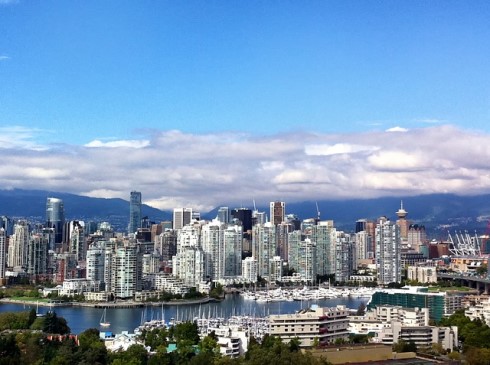 Despite repeated warnings from Canada Mortgage and Housing Corporation (CMHC) and other analysts, demand for residential real estate in Canada's hottest housing markets remains elevated.
According to UBS' latest Global Real Estate Bubble Index, bubble risks appear to be greatest in Toronto, where real housing prices have risen 50% over the last five years. Vancouver was described as being in "risk territory," together with Hong Kong, London, Sydney, and other global cities.
In Toronto, real estate prices rose more than 10% in the last year alone. "Annual price-increase rates of 10% correspond to a doubling of house prices every seven years, which is not sustainable," UBS said in its report. "Nevertheless, the fear of missing out on further appreciation predominates among home buyers."
For buyers, price increases appear rational for three reasons. "First, financing conditions in many cities are now more attractive than ever before. Second, the global increase in wealthy households seemingly creates constant demand for the most attractive residential areas. Third, building activity cannot keep pace with this demand," UBS said.
Despite these warnings prospective buyers appear unperturbed.
"A walk past a Toronto open house this weekend was like watching a sugar bowl attacked by ants," said Don Pittis of CBC News. "By the next day a sold sign indicated one set of lucky buyers was now likely saddled with a million-dollar mortgage."
"By the next day a sold sign indicated one set of lucky buyers was now likely saddled with a million-dollar mortgage."
Toronto and Vancouver aren't Canada's only property hot spots, as Montreal appears to be rumbling as well: After Ontario and British Columbia's governments used taxes on foreign buyers to slow down foreign demand for real estate, a lot of the demand was diverted to Montreal, which saw an explosion of condo sales.
"So why isn't the latest round of warnings, including one from the Canada Mortgage and Housing Corporation that the Canadian market was 'highly vulnerable,' having an effect?" Pittis asked. "Certainly hot international money looking for a safe home must still be having an impact. For example, some analysts have pointed to a resurgence in overseas buying in Vancouver as investors find ways around the tax or merely chalk it up as a cost of doing business."
Locals and foreigners alike continue to see Canadian real estate as a safer investment than other asset classes.
"Perhaps most important for the prospective homeowner trying to get into this market is that borrowing to buy a house or condo remains dirt cheap, Pittis said. "Floating rates remain in the order of two per cent and five-year fixed rates can be as little as three per cent a year. Those low rates are deceptive because houses are growing less affordable relative to income as prices continue to rise."