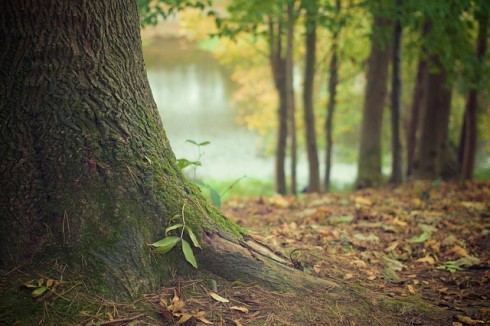 The District of North Vancouver will soon have to decide if it's going to permit the subdivision of a rare, estate-sized single-family lot in Upper Lynn Valley into a nine-house cul-de-sac.
The former Donovan estate, located at 875 Wellington Dr., sprawls 1.14 hectares and is covered mostly by dense forest. Vancouver-based Eden Pacific Developments wants to build nine strata homes on the lot.
Unlike most decisions by a municipality, this isn't the council's decision to make. Under provincial law, strata subdivisions are assigned to an approving officer. In the district's case, that officer is Dan Milburn, general manager of planning, properties, and permits.
Milburn appeared before the council on Monday to solicit individual members' opinions on the proposal but emphasized that they could not tell him what to do. The council's opinions on the matter are to be given the same weight as the nearly 100 members of the public from the surrounding neighbourhood.
Councillor Jim Hanson said he personally wasn't in favour of the development, in large part because of the type of development being proposed.
"I think at the moment we have enough single-family lots in the District of North Vancouver. That's not what's lacking. What's lacking is affordable, family housing … ground-level townhouses … the missing middle," he said.
Councillor Lisa Muri told members she couldn't see how the development would be in the public interest. "I have never supported subdivision or densification on greenfields in 22 years as a councillor and 35 years as a community activist," she said.
Muri advised the council to stick with the guidelines listed in the official community plan and focus on growth in the town centres.
"This property will have development on it. In my view, there's no question," said Mayor Richard Walton. "I'm somewhat on the fence here. I think this is a very sensible approach to it, providing three green buffer zones all around it."
Milburn has two months to issue a decision once a detailed application has been filed by the property developer.