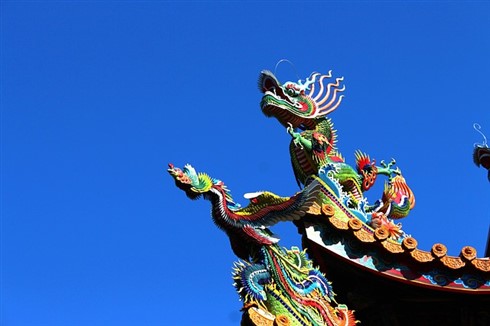 Criminal syndicates that control chemical factories in the southern Chinese province of Guangdong are shipping narcotics, including fentanyl, to Vancouver, laundering the drug sales in British Columbia's casinos and high-priced real estate, and transferring laundered funds back to Chinese factories to repeat the trade cycle, according to a new investigative report from Global News.
The flow of narcotics and chemical precursors—as well as the rising death count in western Canada from synthetic opioids—is driven by sophisticated criminal gangs known as Triads.
The Chinese criminal underworld has infiltrated Canada's economy so deeply that Australia's intelligence community has coined a new term—the "Vancouver Model"—to describe the innovative methods of drug trafficking and money laundering that are occurring in BC.
Details of the Vancouver Model were outlined in a November 2017 report obtained by Global News from the BC government via a freedom of information request. The report, authored by John Langdale of the department of security studies and criminology at Macquarie University, was presented to Australian intelligence officers and Austrac, Australia's anti-money laundering agency.
BC Attorney General David Eby reviewed the report and recently traveled to Ottawa to inform a federal committee of his concerns. Eby testified that Canada's anti-money laundering system had completely failed.
Gangsters were openly carrying hockey bags stuffed with hundreds of thousands of dollars into BC casinos, without a single prosecution.
The Australian report shows "that Vancouver is now recognized internationally as a hub of transnational money laundering," Eby told Global News.
"I was stunned by the scope and the scale of the transnational crime that is alleged in this presentation," Eby said. "I know that BC is in the grips of an opioid crisis that is costing hundreds of millions of dollars. And it is costing hundreds of lives."
Also read: BC attorney general reacts to real estate money laundering report