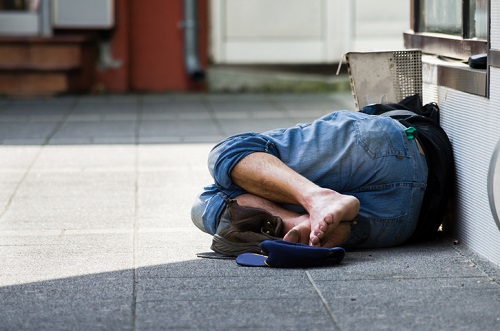 The government of Canada has committed to invest over $6 million to address homelessness in the Northwest Territories.
On Thursday, Michael McLeod, member of Parliament for the Northwest Territories, announced the five-year funding to the City of Yellowknife through the new Territorial Homelessness funding stream.
The federal government is implementing the new funding stream under Reaching Home, Canada's homelessness strategy, to increase federal homelessness investments in the capitals of territories while offering more flexibility on how funding can be used to address the unique homelessness challenges in the north.
Community governance will continue to be a feature within the funding stream, bringing together a broad representation of Indigenous partners, community service providers and interested stakeholders to inform planning, guide priority setting and collectively recommend priority investments. Communities will also have three years to implement coordinated access to prioritize individuals most in need of housing and support services.
"Through Reaching Home, we are working with territorial, municipal and Indigenous governments to address the unique homelessness challenges faced by those in our northern communities," McLeod said. "Working together and with the City of Yellowknife means that we can build capacity and meet the needs of our most vulnerable community members."
The funding for NWT is part of the $2.2-billion fund that the federal government has allotted to address homelessness in the country.