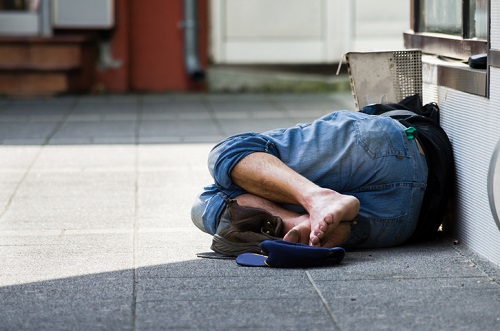 The government of Canada has announced a plan to repurpose a property in Gibsons, BC, to address the homelessness in the province.
Pamela Goldsmith-Jones, member of Parliament for West Vancouver-Sunshine Coast-Sea to Sky Country, made the announcement on Friday, according to Employment and Social Development Canada.
The building, located at 739/749 School Road in Gibsons, is a former Royal Canadian Mounted Police detachment that would be demolished to make way for supportive housing. The housing project would provide 40 self-contained studio homes with on-site support to ensure people can achieve and maintain housing stability.
Through BC Housing, the province would provide about $14 million in capital funding for the building and about $1 million in annual operating funding. RainCity Housing, which has been successfully operating a temporary shelter in Gibsons for the past two winters, would operate the supportive housing project.
BC Housing and RainCity Housing will work with local organizations for the supportive housing project, which includes services such as peer mentoring and rehabilitation programs to help vulnerable individuals improve their quality of life.
The project would be delivered under Housing First, an approach that focuses on moving people from the street or emergency shelters into permanent housing as rapidly as possible. Meanwhile, the project site will be transferred under the Surplus Federal Real Property for Homelessness Initiative (SFRPHI), a funding stream of the Homelessness Partnering Strategy.
The site will be subject to a rezoning and development-permit application process. If the project will be approved, construction is estimated to start in fall, with the goal of occupancy for next year's spring.