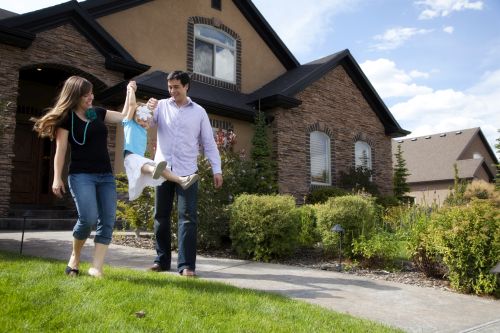 The pace of foreign property purchases in the Greater Toronto Area has slowed two years after the Ontario government imposed a foreign buyers' tax to try to cool the housing market.
CBC's analysis suggests that foreign buyers account for about 1.8% of total home purchases in GTA (Toronto plus the regions of Durham, Halton, Peel and York) since the tax was imposed in April 2017. It was lower than industry estimates before 2017, which suggested that non-residents made up 5% to 10% of homebuyers in GTA, and the provincial estimate of 4.7% in the first month after the tax kicked off.
There are some variations across GTA, with foreign buyers accounting for less than 1% of home purchases in Durham, Halton and Peel regions since April 2017 but more than 2.7% of those in Toronto and York region.
CBC used relevant Toronto Real Estate Board figures to calculate the proportion of non-resident purchases.
"It looks like [the foreign buyers' tax] is having the desired effect of curbing non-resident speculation," said John Pasalis, president of real estate brokerage Realosophy.
The figures show the significance of keeping the tax in place, said Nathalie Des Rosiers, a Liberal housing critic.
"If we want to preserve our ability for people that live here to access the housing market, we need to maintain that tax," Des Rosiers said.
Meanwhile, the Ontario Ministry of Finance has recently updated its foreign buyers' tax figures, showing that non-residents bought 1,788 homes in the region covered by the tax from mid-February 2018 to end of March. The tax netted the government $221 million in those 13 months, which means that the value of homes bought by non-residents totalled about $1.47 billion.
The statistics appeared on the ministry's website on Tuesday, a day after CBC reported that the provincial government has stopped publishing foreign buyers' tax figures.