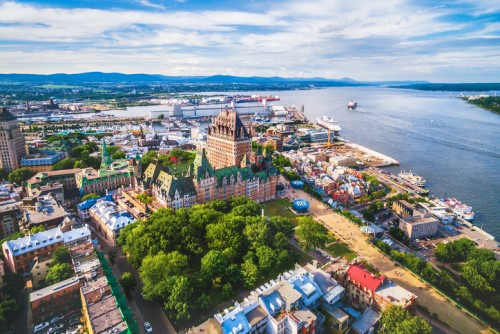 With a tax on foreign buyers in Vancouver and another one looming in Toronto, could buyers from mainland China be swayed to consider lesser-known real estate markets, like Calgary and Montreal?
Brad Lamb, founder of Lamb Development Corporation, wanted to see if he could get Chinese buyers interested in these second-tier real estate markets. He'd long been pestered by sales representatives from Juwai.com, a Chinese language international property website, who were asking him to advertise with them.
Lamb gave in and posted listings for developments in Calgary and Edmonton. He now calls the endeavour "a gigantic waste of time."
Lamb had a long-standing suspicion that Chinese buyers prefer dealing with Chinese brokers. Aside from confirming this suspicion, he realized that China's property buyers aren't fundamentally attracted to Canada's second-tier real estate markets. "They'll have their kick at Montreal and maybe Calgary, but [these second-tier cities will] never be as big as Vancouver or Toronto," he said.
Analysts have spent months on the lookout for the ripple effect in other parts of Canada from recent attempts to cool red-hot real estate prices in Vancouver and Toronto. Their analytical gaze is strongly focused on Montreal and Calgary.
Montreal and Calgary have their attractions: they're less expensive, have direct flights to China, and host post-secondary schools that are hospitable to foreign students. On the downside, Montreal and Calgary have relatively small Asian communities. More importantly, they're not the lucrative speculative investment markets that Vancouver and Toronto have become.
While there has been a modest growth in foreign interest in Montreal, thus far, there is little evidence of a speculative bubble or the kind of influx of foreign buyers that could create that bubble.
"I don't see a bubble forming. It's going to take quite a few years yet before it becomes a true sellers' market balanced out with buyers," said Yu Li, a Montreal-based real estate agent who caters to Mandarin- and Cantonese-speaking clients.
In the wake of the Toronto tax, only Calgary registered a spike in interest.
Emma May, a Calgary-based realtor who recently set up a Mandarin website with Chinese partners to target luxury buyers, remains skeptical. "We had over a million hits but nothing has translated yet," she said. "Does it mean it's not coming? I don't know."