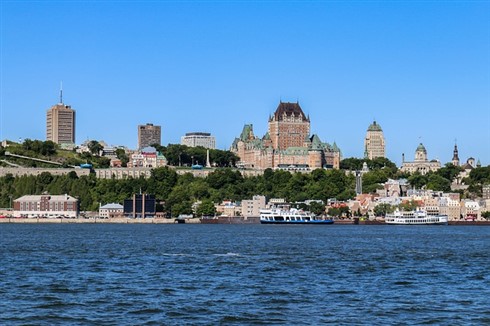 Foreign buyers of residential real estate in Québec are placing marginal pressure on prices while still accounting for a tiny sliver of the market relative to Toronto and Vancouver, according to new data from Québec's Ministry of Finance.
Non-Canadian residents generated 1,307 property transactions in the province in 2017, representing 1% of all deals. This has barely changed from 2008 when foreign acquisitions made up 0.8% of the total.
Foreign buyers mostly purchase high-end properties, averaging $559,000 each, according to the Ministry of Finance.
American buyers made up the largest share of foreign buyers, with 32% of all transactions. French buyers came in at second place (20%), followed by Chinese buyers (16%). This is a marked contrast from 2006, when Chinese residents accounted for only 1.3% of all foreign residential real estate transactions in the province.
Québec recently began tracking and releasing data on the country of residence of all residential property buyers, following a decision by Ontario and British Columbia to impose taxes on foreign buyers.
"When we look at average prices in the Montreal area, compared to other places in Canada, they are still relatively affordable," Québec Finance Minister Carlos Leitão said last Tuesday in Québec City. "I don't think we are at all in the same type of position as our neighbours in Toronto or Vancouver. There is no need, in our view, to consider any sort of more intense measures."

Also read: Montreal's new mayor wants to impose a tax on foreign real estate buyers